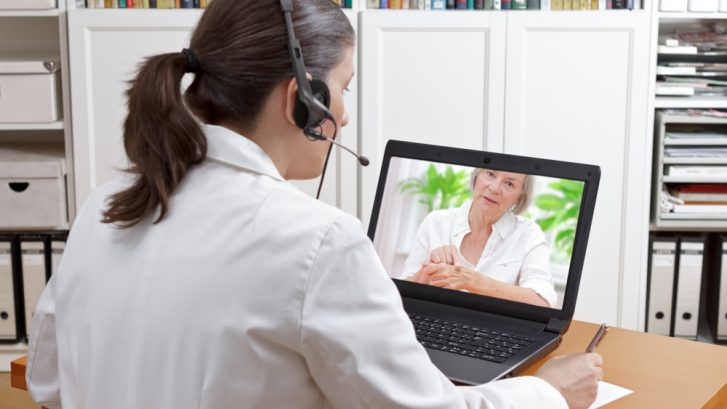 During a time when coronavirus is rapidly spreading and making in-office visits risky for many women and men, more and more people are searching online for telehealth near me.
Telehealth allows patients to communicate with their healthcare provider in real-time, using different audio and video technologies.
Virtual visits are also available to Medicare beneficiaries who have audio phones only. As such, patients don't need to be tech-savvy or have high-end equipment to take advantage of teledermatology.
Continue reading to learn all about the benefits of telehealth and how to schedule a virtual visit with one of our specialists.
Why Consider Telehealth Near Me?
There are numerous reasons to consider telehealth near me as a viable alternative to in-office visits.
To start, telehealth provides access to medical care at a distance, while keeping patients and providers safe during the coronavirus crisis.
Virtual visits can be conducted using different video chat applications – including Apple FaceTime, Facebook Messenger video chat, Google Hangouts video, or Skype –  to provide telehealth to patients who are at increased risk for COVID-19, including seniors and individuals with underlying medical conditions.
Telehealth is also an excellent option for parents who want to talk to their dermatologist about non-urgent issues, including rashes, insect bites, acne, or minor burns, but are unable to attend an office visit because they don't currently have childcare.
In addition, women and men interested in cosmetic procedures, such as Botox, dermal fillers, and laser treatments, can schedule virtual dermatology consults.
Appointments are conducted in real-time, which enables patients to share their concerns and goals, learn about treatment options, ask questions, and have a back-and-forth discussion.
I'm Interested in Telehealth Near Me. How Do I Get Started?
Please call our office today to learn more about teledermatology or to schedule a comprehensive consultation with board-certified dermatologist and leading injector Dr. George Verghese.