Fraxel laser resurfacing in Waldorf, MD, offers patients a safe, effective, and non-surgical way to revitalize their skin, counteract signs of aging, reduce discoloration, and improve acne scars, without incisions, anesthesia, or a long recovery.
We are pleased to offer our patients this FDA-approved treatment, which is considered by many to be the gold standard of non-invasive facial rejuvenation.
Continue reading to learn what patients can expect should they decide to treat their skin to Fraxel laser resurfacing in Waldorf, MD.
How Does Fraxel Work?
Designed to deliver fractional laser energy all the way to the skin's dermis and produce controlled thermal damage, these microinjuries then trigger a wound-healing effect and the production of new collagen and elastin.
Ultimately, Fraxel rejuvenates skin tone and texture and addresses a variety of concerns by remodeling skin from the inside out.

What Concerns Can Be Treated with Fraxel Laser Resurfacing?
In addition to producing a clearer, smoother, and more even complexion, Fraxel is extremely effective in treating hyperpigmentation and sun damage, wrinkles, and textured acne scars (Ice pick, boxcar, and rolling).
It's also a very versatile treatment and can be used to target issues on the face, neck, décolletage, hands, and arms.
How Should I Prepare for the Treatment?
One week before undergoing treatment, you should discontinue use of any retinoids. It's also important that skin is free from breakouts, open wounds, and infections prior to treatment.
Does It Hurt?
On the day of your appointment, a topical anesthetic will be applied 45 minutes before the procedure. Once skin is numbed, most patients find Fraxel highly tolerable. You may feel a light prickling sensation, if anything at all.
Is There Any Downtime Following Fraxel?
The treatment typically requires 3-5 days of social downtime. During this period of healing, you may note redness and mild peeling.
After-Care Instructions
After a treatment, it's important to wear a broad-spectrum sunscreen with at least a 30 SPF daily and avoid harsh or irritating skincare products for one week.
We also recommend using a gentle cleanser and moisturizer twice a day following your procedure.
How Many Treatments Are Recommended?
Depending on individual concerns and goals, patients may need 3-5 treatments. These sessions are to be scheduled 4-8 weeks apart.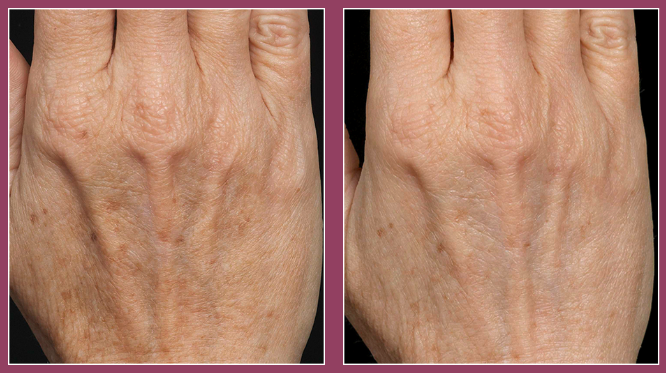 If you are considering Fraxel laser resurfacing in Waldorf, MD, please contact Mid-Atlantic Skin today to schedule a comprehensive consultation with board-certified dermatologist Dr. George Verghese.