Non-Surgical Facelift Maryland
Are you bothered by sagging cheeks, under eye hollowness, smile lines, and facial wrinkles? Do you want to revitalize your appearance, but are hesitant to undergo an invasive surgery? If you answered yes, then a non-surgical facelift in Maryland may be just what you're looking for.
Continue reading to learn all about this injectable treatment and if it's right for you.
What is a Non-Surgical Facelift?
A non-surgical facelift in Waldorf, Maryland, is a facial rejuvenation procedure that avoids incisions, pain, anesthesia, and recovery. It is performed using a combination of anti-aging injectables which may include neurotoxins, such as Botox and Dysport, and dermal fillers, like Restylane, Juvederm, Sculptra, and Radiesse.
Who is a Good Candidate for this Procedure?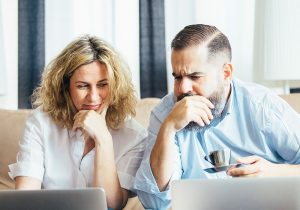 This procedure is an excellent option for women and men who would like to counteract signs of aging without surgery. Additionally, it may be recommended for individuals who are considering surgical intervention down the road, but are not yet ready to commit to permanent changes.
How to Prepare for a Non-Surgical Facelift?
One of the key advantages of a nonsurgical facelift is that it avoids pre-op testing and requires minimal preparation. In most cases, patients are advised to discontinue use of blood thinning medications and products 2 weeks prior. These may include, but are not limited to, NSAIDS, aspirin, and vitamin E.
How Long Does the Treatment Take? Does It Require Anesthesia?
A non-surgical facelift in Waldorf, MD, is performed in the comfort of our office by board-certified dermatologist Dr. George Verghese and usually takes 30-45 minutes.
A local anesthetic or ice is applied in advance of injections to numb the area and improve patient comfort.
How Quickly Can Patients See Results?
Wrinkle reduction from Botox and Dysport becomes evident in 3-7 days. Volume restoration and correction of skin laxity, lines, hollowness, and folds is usually evident right away.
Some dermal fillers, such as Radiesse and Sculptra, also stimulate collagen and produce immediate as well as progressive results.
How Long Does it Last?
Depending on the combination of injectables, patients can enjoy nonsurgical facelift benefits for 6 to 24 months.
Learn More About Non-Surgical Facelift
If you are interested in learning more about non-surgical facelift in Maryland, please contact our office today to schedule a consultation with board-certified dermatologist Dr. George Verghese.