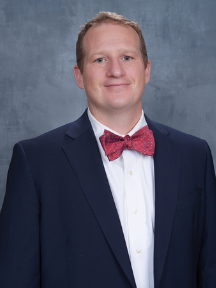 James Dyson, NP
About James Dyson, NP
James Dyson spent his childhood growing up in Athens, Georgia. He obtained his BSN from Marymount University and MSN from Chamberlain University. James started his nurse practitioner career in wound care then moved to urgent care before he transitioned to dermatology. 
James has spent the last three years in Charles County, Maryland with his wife and three kids.  While not at work James and his family spend their time doing a litany of outdoor activies including hiking, kayaking, and skiing.
James brings his southern charm to the office in attempt to make all of his patients feel as comfortable as possible, he works well with pediatric patients, and has a passion for providing personalized health care.