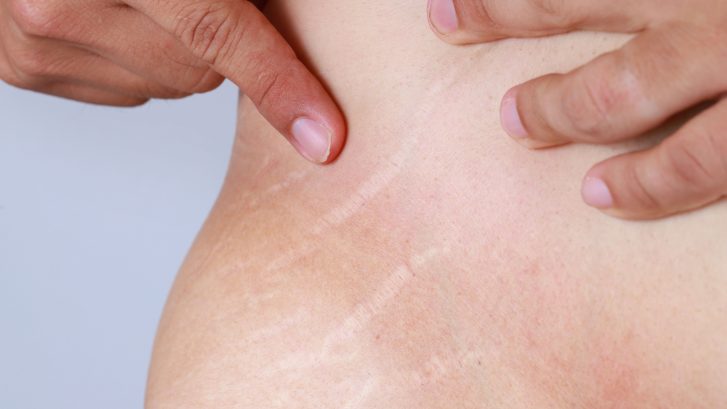 There are a number of causes, such as weight fluctuations or childbirth, but no matter how you got stretch marks, you likely don't like them. Maybe you've tried creams or lotions to no avail. Possibly you're tired of camouflaging yours with self-tanner and are hoping for a better way. What should you do? Consider stretch mark reduction in La Plata, Maryland.
So, what are your options? How do they work? Let's find out!
Morpheus8: Non-Surgical Stretch Mark Eliminator and Skin Tightener
This technique combines microneedling with radiofrequency technology to smooth skin and reduce the appearance of stretch marks. It's minimally invasive, and there is little discomfort. 

Most patients only need two to three Morpheus8 treatments. You'll see some results in a few days and full results within three months. No downtime is needed for recovery either!
Fraxel: Laser Skin Resurfacing for Stretch Mark Removal
Fraxel is a stretch mark reduction in La Plata, Maryland that works from the inside out! It works on both new and old stretch marks while encouraging collagen production. You'll experience warmth from the laser, but it's not painful.
This treatment takes three to five sessions for optimal results, but this will depend on the severity of your stretch marks. You may need to allow yourself some time to heal between sessions, around two to four days.
How Do I Choose the Right Treatment for Me?
Don't worry. You won't need to make the decision alone. After evaluating your medical history and hearing your body goals, your provider will work with you to determine the right treatment for you. It's all about teamwork!
Trust the Experts at Mid-Atlantic Skin Surgery Institute for Your Stretch Mark Reduction in La Plata, Maryland!
Our team has a goal – to provide you with the most current and successful options that provide the best possible results. 

If you're tired of wasting money on gimmicks that don't work, now is the time to schedule your free consultation! Contact us at 301-396-3401 today! Let's work together to create a treatment plan just for you!