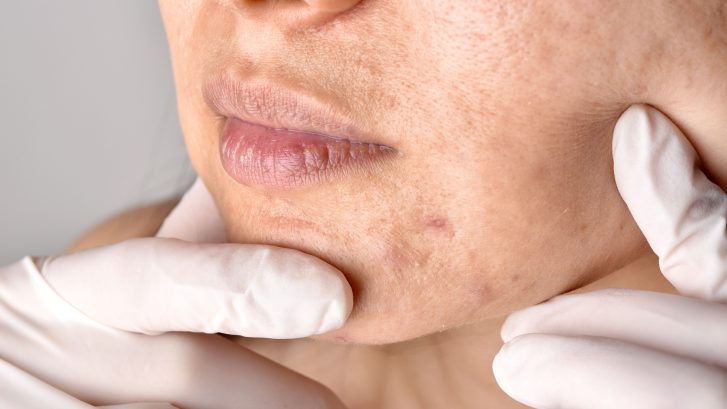 Dealing with acne can be difficult. It's often hard to treat and can cause scarring. Not only that, but it often results in low self-confidence. Who should you turn to for help? Should you see an esthetician or an acne specialist in Lusby, Maryland? What's the difference? Here are answers to frequently asked questions.
Is an Esthetician Able to Treat Acne?
Yes and no. A licensed esthetician is someone who works in the cosmetic services industry but not medical. If you have mild acne, you'll likely have success by seeing an esthetician. 

They can offer facials, give advice on skincare products, and perform extractions. They also do specialty treatments like light chemical peels or microdermabrasion.
So, Why Would I Need to See an Acne Specialist?
Because an acne specialist is a medical doctor that specializes in skin disorders known as a dermatologist. Moderate to severe or cystic acne doesn't usually respond well to facials or OTC skincare products.
So, if your acne is especially difficult to treat, it is recommended you seek the medical advice of an acne specialist.
An acne specialist in Lusby, Maryland is able to diagnose the cause of your skin condition. You'll be able to receive prescription medications, and you'll have access to treatment beyond the scope of an esthetician. Plus, many acne specialists offer cosmetic treatments too.
Should I Choose an Esthetician or an Acne Specialist?
If you have tried OTC acne treatments and your acne isn't responding or you've noticed your acne getting worse, it is recommended you see an acne specialist. This way you're guaranteed to get the help you really need.
Bothered by Acne and Don't Know Where to Turn? See the Experts at Mid-Atlantic Skin Surgery Institute!
You deserve to look and feel great both on the inside and outside. That's why we offer acne treatments that provide amazing results! 

All it takes is a simple phone call to schedule your free consultation, so why wait? Contact us at 301-396-3401 today!