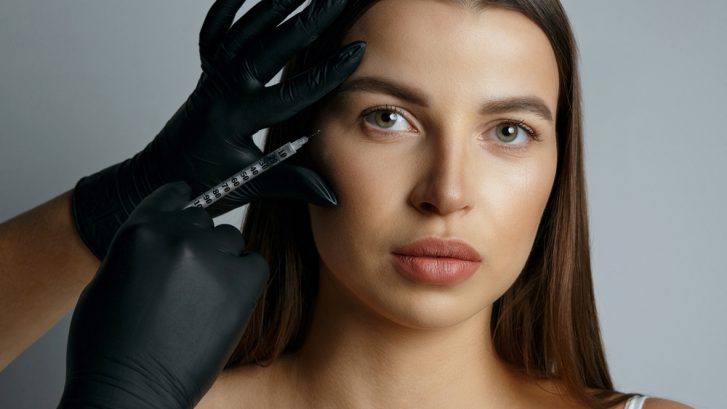 Have you ever heard of dynamic facial lines? They're those annoying wrinkles that come with making facial expressions like furrowing your eyebrows and making big smiles.
The dermal fillers available don't work for some people. Don't worry! The best new filler, RHA, is here to help you turn back the clock on facial lines and wrinkles.
I've Never Heard of RHA. What Exactly Is It?
This brand-new line of dermal filler offers the most advanced delivery of hyaluronic acid (HA) available. There is no other filler on the market that can provide results as natural looking as RHA.
It's specially developed gel formula is made to treat dynamic facial lines while simultaneously working with your natural facial expressions.
Amazing! When Can I See Results With RHA?
This best new filler, RHA, is here with three approved lines, RHA2, RHA3, and RHA4, to suit your individual anti-aging needs. You get to experience results immediately, with full results lasting for over a year.
There is no downtime associated with RHA fillers, and you can resume most of your daily activities when treatment is over.
Is RHA Really That Different From Other Dermal Fillers?
Yes! There are many people that traditional fillers don't work for. For instance, you may have very animated facial expressions or metabolize other fillers quickly.
With RHA, you don't have to worry about your filler not matching up with how you smile or furrow your brows. Plus, the results last up to an astounding 15 months!
The Best New Filler, RHA, Is Here at the Mid-Atlantic Skin Surgery Institute!
Are you ready to get rid of fine lines and wrinkles like never before? RHA, the most revolutionary filler to refresh your face and bring back your glow is now available from our skilled cosmetic injectable experts.
It only takes a few minutes to get incredible results. Call our team today at 301-396-3401 to request a consultation!