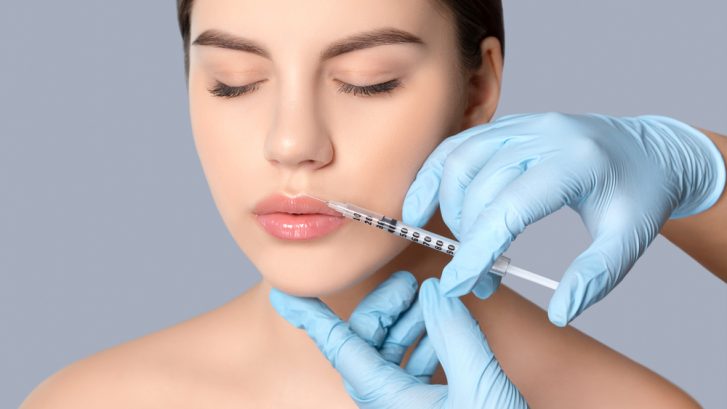 In addition to smoothing wrinkles and plumping skin, dermal fillers can also be used to improve lip size, shape, and definition.
If you've always wanted fuller, softer, or poutier lips, continue reading as we answer some of the most-frequently asked lip filler questions.
Popular lip filler questions include, What's the best lip filler? How long should filler last in the lips? How many syringes will I need?
What Are Lip Fillers Made Of?
Lip fillers are typically made of a smooth hyaluronic acid gel. Hyaluronic acid is a substance that's naturally produced by the body and can easily attract and hold moisture. As such, it is excellent for plumping and hydrating lips.
Are Lip Fillers Temporary?
While lip fillers produce instant and natural-looking results, their effects are temporary.
How Much Do Lip Fillers Cost?
The cost of lip injections is typically calculated per syringe.
Depending on the injector's reputation and the geographic location of the practice, a syringe can cost anywhere between $550 to $2000.
How Long Should Filler Last in the Lips?
If you are considering injections, you may be wondering: How long should filler last in the lips?
Lip filler longevity can depend on a number of factors, including the amount of product injected, the patient's metabolism, desired degree of plumping, and product used.
That being said, lip filler results usually last six-to-nine months.
How Many Syringes Will I Need?
In most cases, patients will start with one syringe at their first lip enhancement treatment.
From there, extra volume can be added gradually.
What Is the Best Lip Filler?
Restylane, Restylane Silk, Juvederm, Juvederm Ultra, Juvederm Volbella, and Belotero are among the top lip filler options.
Your specific needs and goals will help determine which product is right for you.
Do Lip Fillers Hurt?
Most patients find lip filler to be a quick and relatively painless process.
A topical anesthetic is typically applied before injections to improve patient comfort. It also helps that many lip filler formulations contain lidocaine.
Request a Lip Filler Consult Today!
If you are considering lip fillers, please call our office today to schedule a comprehensive consultation with board-certified dermatologist and leading injector Dr. George Verghese.