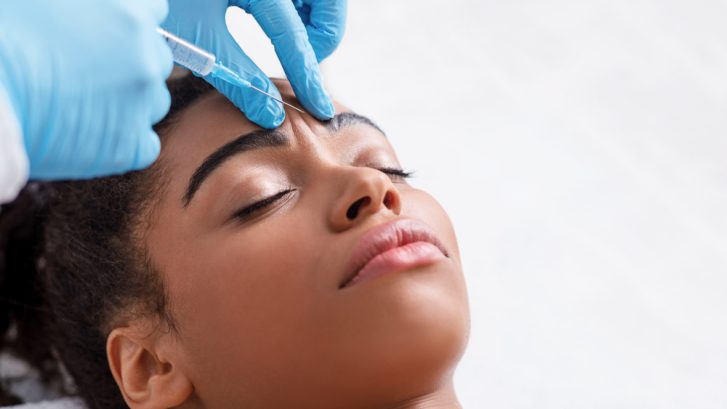 Stigma of Botox for Black Skin: It's Time to Let It Go!
As a result of years of marketing directed at white women and skincare myths, Botox can have a lot of stigma for people with black and brown skin.
While this is understandable, it just doesn't have to be that way anymore when it comes to Botox for black skin.
It's safe, effective, and despite what you may think, it's very popular as well.
Okay, So What Do I Need to Know About Botox for Black Skin?
While some cosmetic services such as laser treatments or chemical peels can be more difficult with darker skin tones, this does not mean that all cosmetic services are to be avoided by people with black and brown skin. Botox is one of those services that does not present a risk specific to darker skin.
Another concern that many people with darker skin have is that by getting cosmetic procedures, they are succumbing to Western beauty standards that have historically rejected their natural features.
This concern is why it is so important to have a cosmetic service provider who understands how to take care of your face and who will stay true to your facial structure and empower you to feel good about your treatments.
All skin loses volume, elasticity, and collagen as we age. Aging can happen later in life for dark skin than it does for light skin, but it does happen. For everyone who wants it, Botox can largely improve the appearance of sagging skin and wrinkles with a safe and fast procedure.
I'm Thinking About Getting Cosmetic Injections. Where Can I Find Someone Experienced in Botox for Black Skin?
If you want to find experts who will take good care of your skin, look no further than our amazing providers at Mid-Atlantic Skin Surgery Institute.
We have experience with all skin tones and types, and we're ready to help you get the results you want.
Contact us today at 301-396-3401 to make your appointment!