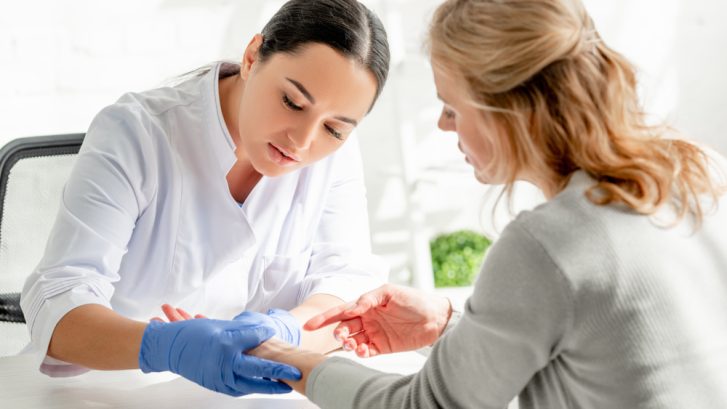 People choose to visit a dermatologist for a myriad of reasons, from acne to psoriasis to skin cancer.
No matter the reason, it is necessary to do a bit of research.
How to choose the best dermatologist in Maryland is an important decision to make sure you get the best care. 
Here's What You Need to Know on How to Choose the Best Dermatologist in Maryland!
How to choose the top dermatologist in your area is a cinch! It isn't difficult, but making a smart choice for your skin health is vital.
The following tips will help ensure you choose only the best.
Ask your insurance company, as well as your primary care provider for referrals.
Check online reviews of top skincare professionals in your area.
Make sure the dermatologist you select is board certified. Look for FAAD (Fellow of the American Academy of Dermatology) among their credentials.
When making your appointment, be as thorough as possible regarding the reason for your visit to ensure they are experts in the condition you're seeking treatment for.
Wondering How to Prepare for an Appointment?
Now that you know how to choose the best dermatologist in Maryland, what you should do now is prepare for your appointment.
Be prepared to answer questions about your medical history, as well as your family history. It is always a good idea to write down any questions and take them with you. 
You will also need to be prepared to inform your dermatologist of all medications and supplements you are taking. Don't wear makeup to an appointment, and take a notebook with you in case you wish to take notes.
Ready for Healthy Skin? Make the Call!
Here at Mid-Atlanta Skin Surgery Institute, our skiller dermatology professionals are the best in the area and truly care about the health of your skin and your overall wellbeing.
Please call 301-396-3401 to receive excellent and comprehensive care. Don't wait to take the next step to a healthier you!