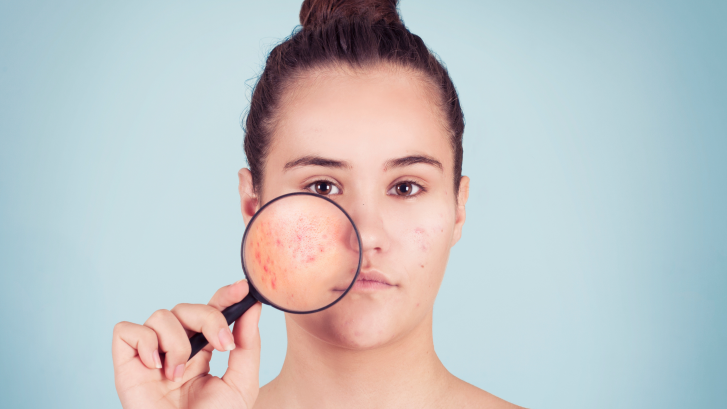 Over-the-counter (OTC) acne treatments found in your local drugstore might work sometimes. Then again, they might not. If your acne is particularly persistent, then it might be time for you to see an acne specialist in Maryland.
Have Your Drugstore Products Failed?
Your drugstore treatments worked for a while, but now? Not so much. Not only that but using the wrong product can cause breakouts too. It doesn't matter if your acne is mild, moderate, or severe. It's never the wrong time to seek the help of an acne specialist. 
Have You Ever Been Diagnosed With Acne Before?
You've gone your whole life with relatively clear, healthy skin, but all of the sudden you notice bumps. Weird, right? Don't just assume it's acne. Seek a proper diagnosis to make sure it's not due to a medical condition.
Is Your Confidence Not What It Used to Be?
Let's be honest. Troublesome acne can cause a big hit to your self-esteem. The reality is you shouldn't have to suffer in that way or alone. Seeing an acne specialist in Maryland will clear your skin and give you back your confidence.
Does Your Acne Cause You Pain and Scarring?
Cystic acne can be incredibly painful. These under-the-skin masses can become inflamed and infected, and popping them causes scarring. Stop picking acne, and pick up your phone instead to make an appointment with your acne specialist.
Interested in Treatment Options?
Not only can your acne specialist prescribe medications, but you'll be introduced to other options as well. Laser therapy, HydraFacials, chemical peels, and microdermabrasion are all effective at combating acne.
Call This Number to Make Your Appointment With the Best Acne Specialist in Maryland!
If you are troubled with acne and can't seem to find the right treatment on your own, let our experts at Mid-Atlantic Skin Surgery Institute help. We offer the most advanced acne treatments available and want to help you feel more confident in your own skin!

Schedule your appointment by calling 301-396-3401 and let's get you started on a personalized treatment plan for clear skin.