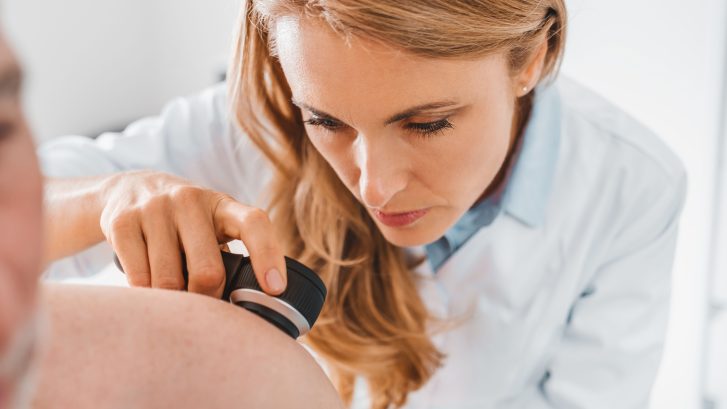 Every year, almost four million Americans are diagnosed with basal and squamous cell carcinoma. So, if you suspect you may have skin cancer, it's important to not delay diagnosis and SRT in Leonardtown, MD, or superficial radiation therapy.
What Exactly Is SRT?
Superficial radiation therapy is a method of removing basal and squamous cell carcinomas by penetrating the skin with a precise dose of superficial radiation. It safely destroys these cancerous cells without damage to surrounding tissue.
What Areas on the Body Can be Treated with SRT?
It's actually effective in most areas of the body. The most common areas are the head, neck, arms, legs, and back.
What Are the Benefits of SRT?
The most amazing benefit is that SRT has a success rate of 95% to 98% for non-melanoma skin cancer. Additionally, this treatment requires no cutting, no anesthesia, and no downtime for recovery. There is no need to worry about scarring or reconstructive surgeries. The treatment sessions are short, lasting only around an hour.
Are There Side Effects?
As with any skin cancer treatment, there are possible side effects. Additionally, the treatment is not for everyone. Fortunately, with SRT, the effects are mostly limited to the treatment site. You may experience hair loss at the site, skin irritation such as blistering or peeling, or changes in skin color.
Is SRT in Leonardtown, MD Right for Me?
Your skin cancer doctor will meet with you to properly diagnose your skin cancer and determine whether SRT is the most effective treatment for you.
Where Is the Best Place to Go for Skin Cancer Treatment in Leonardtown, MD?
Choose our experts at Mid-Atlantic Skin Surgery Institute for the highest quality treatment and care. We are here for you through every step of the process! 

We encourage you to make an appointment as soon as possible by calling 301-396-3401. The sooner you treat skin cancer, the better your prognosis will be!