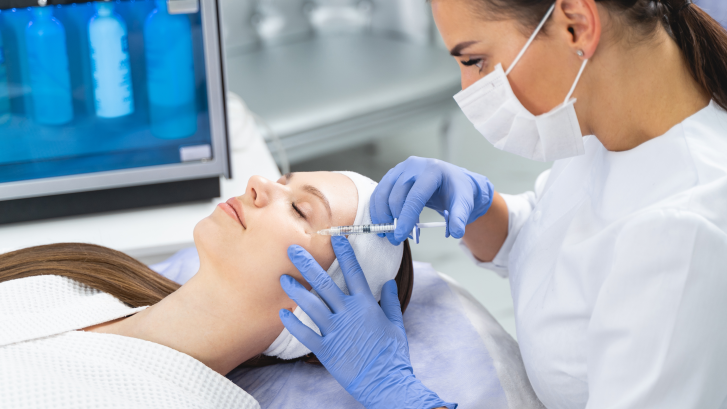 Dark, hollow eyes not only make you look tired, but they can age you as well. Who needs that? It's time to rejuvenate your appearance through cosmetic services with the help of an under-eye filler specialist in Maryland!
1. Under-Eye Fillers Are Safe
Hyaluronic acid or HA is the key ingredient in most FDA-approved fillers like Restylane. Because HA naturally occurs in the body, there is very little chance of adverse reactions.
2. You Need No Downtime to Recover
Many patients choose to get under-eye filler not only for its proven effectiveness but because it's so easy to resume their normal daily activity afterward. This is a perfect option for anyone with a busy lifestyle.
3. You'll See Quick Results
While it's normal to experience some redness and swelling, the results of under-eye filler can be seen almost immediately. The great news is your appearance will continue to improve over the following weeks.
4. Results are Long Lasting
Each person is different and your results will depend on factors like the brand of filler used and how quickly your body metabolizes the product. However, most patients enjoy the results of their filler for a year or longer! Ask your under-eye filler specialist in Maryland what you should expect.
5. Dermal Filler Under Eyes Doesn't Just Treat Dark Circles
It works wonders for under-eye puffiness and crow's feet, too! In fact, if you're interested in erasing fine lines and wrinkles, as well as adding volume to other areas of your face, the same filler works wonders for that, too!
Your Search for an Under-Eye Filler Specialist in Maryland Comes to an End as Soon as You Call Mid-Atlantic Skin Surgery Institute!
Our team, under the direction of Dr. George K. Verghese, believes everyone should look amazing. If you're tired of looking tired, now is the time to book your consultation. Contact us at 301-396-3401, and let's talk about how you'll love the way you look after filler and other rejuvenation treatments!