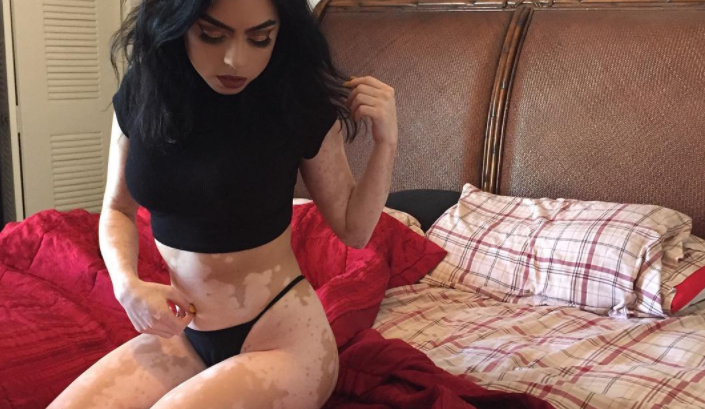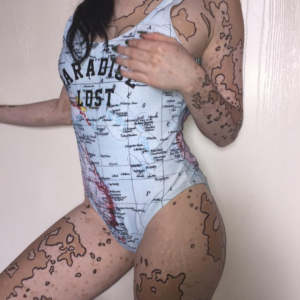 Many people know vitiligo as the disease Michael Jackson suffered from in the last few decades of his life.
Doctors suspect it's an autoimmune disease, and often people who have it can suffer from self-esteem issues.
Not so for Ash Soto–who instead of hiding in a shell decided to turn vitiligo into body art.
Opening up
Ash Soto is making a statement. She tried to hide it at first but realized, why?
A year after contracting the condition, Ash Soto decided to show her condition proudly on Instagram.
Overnight, her post got over 22,000 likes.
Turning Vitiligo Into Body Art
Soto traces her skin patterns in different colors, and posts frequently to her Instagram. When a commenter pointed out it looked like a map of the world, she decided to take advantage of it and create body art out of it as she said in her initial post.
"They say your body is a canvas, I'm just painted differently," said Soto.
Since she revealed her condition to the world, she has become an outspoken advocate for those with vitiligo, and also for self-love and care.
She builds her Instagram around individuals appreciating their own inner beauty.
Because of that, Ash Soto commits herself to making her Instagram a positive place.
Photos courtesy of Ash Soto on Instagram