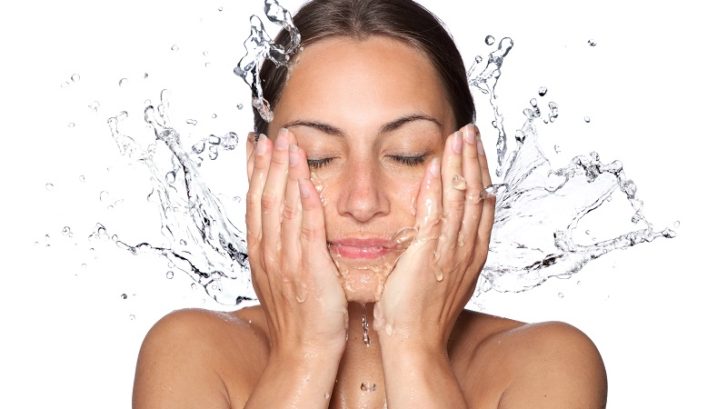 Kendall Jenner's Dermatologist Reveals the Cleansing Mistake We all Make
If a beauty icon and fashion star like Kendall Jenner can struggle with acne, then the rest of us have nothing to be ashamed about.
Jenner, 21, has been very candid about her former skin condition in the past. She went as far as saying that her struggles made her feel like nothing short of an "outcast."
Three years of laser therapy under the guidance of dermatologist Christie Kidd, PAC-C, however, completely cleared Jenner's skin. Nobody is overlooking the young celebrity now.
Uncovered from her sister's shadows, Kendall's reinvigorated face paved a way to success on the runway and in front of the camera.
And she loves her fans enough to share some advice to those who may be grappling with acne themselves through a video on her website that featured Dr. Kidd.
A lot of the information was very easy to follow.
First, the Beverly Hills dermatologist was adamant about keeping anything rough away from your face.
"I never want you washing your face with anything abrasive," Dr. Kidd says. "You want to treat it very delicately and just wash really well with your hands."
So that means no scrubs, rotating brushes or even washcloths. Anything abrasive only increases inflammation and spreads bacteria.
Dr. Kidd also noticed a pattern with most of her patients that she needs everybody to learn from.
"I often find patients have bought and are using far too many products," Dr. Kidd says via Seventeen.com. "Which makes their skin worse."
Gentle polishes and masks coupled with non-comedogenic oil-control moisturisers can help refine your face and avoid any laser treatment.
Although, one look at the radiant Jenner, seeing your doctor for any possible laser therapy is always a good choice.
Visit Mid-Atlantic Skin at one of our three convenient locations.
St. Patrick's Centre
173 St. Patrick's Drive
Suite 201
Waldorf, MD 20603
301-396-3401
Shanti Medical Center
26840 Point Lookout Road
Leonardtown, MD 20650
301-475-8091
Wildewood
23415 Three Notch Road
Suite 2052
California, MD 20619
240-237-8268