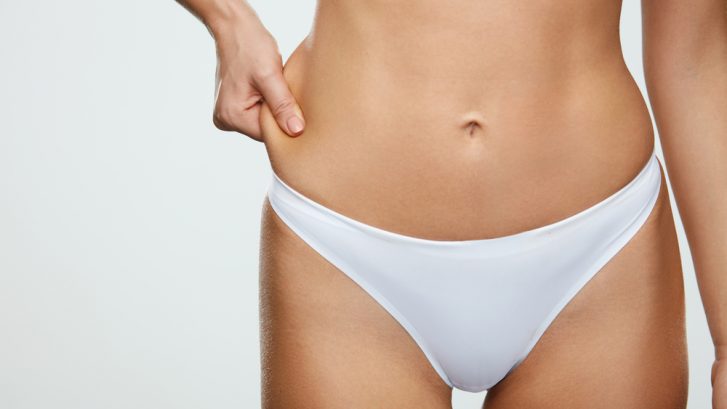 SculpSure Fat Reduction Southern Maryland
Non-invasive fat reduction treatments like SculpSure can help patients target stubborn pockets of fat to slim their mid-section and look and feel better in their clothes.
Despite a healthy diet and regular exercise, many women are unable to regain their pre-pregnancy figures and struggle with isolated bulges of fat.
So, what's it like to undergo SculpSure in the quest for a flatter stomach? Here's what you need to know.
What's SculpSure and How Does it Work?
SculpSure is an FDA-approved non-surgical procedure that can eliminate unwanted fat from the abdomen, flanks, back, and chin.
Unlike other fat reduction treatments, it's also able to tighten loose skin in these areas.
The device uses diode laser technology, which precisely transmits light-based energy through the skin to fatty tissue. This energy is then transformed to heat and causes fat cells to undergo lipolysis.
What to Expect From a SculpSure Treatment?
At the beginning of treatment, a belt with applicators is attached to the treatment area.
The patient then either reclines or sits in place for the next 25 minutes, which is the duration of each SculpSure session.
Is the Procedure Painful?
The procedure is well-tolerated by most patients, and many describe it as a feeling of progressive warmth that's then met with a period of cooling.
In fact, the device cycles through periods of heating and cooling throughout the treatment.
How Does Skin Look and Feel Post-Procedure?
Once the applicators and belt are removed, the abdomen or flanks may appear red and feel tender to the touch. Patients may note mild and temporary swelling and/or firmness that can last for 1-2 weeks.
However, there is absolutely zero downtime, and all normal activities can be resumed immediately. Some patients even make it to the gym the very next morning.
When Can Patients Notice Results?
Within 4-6 weeks, patients can begin to see circumferential reduction in their abdomen and flanks. They may also note that their clothes are becoming looser or fitting better.
It can take up to 12 weeks before the area becomes noticeably flatter, and a second SculpSure treatment may be needed for optimal sculpting effects.
For additional information about getting a flatter stomach with SculpSure, please contact our office today to schedule a consultation.