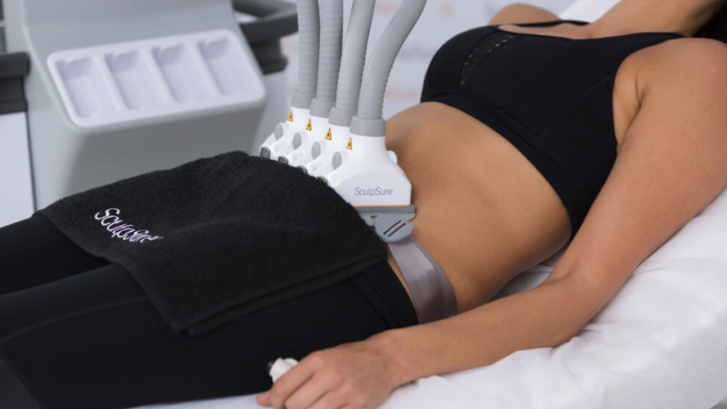 For men and women frustrated with fat bulges that are resistant to diet and exercise, a body contouring treatment like SculpSure in Maryland can safely and effectively eliminate up to 24% of fat in just one 25-minute session.
And with summer just around the corner, many individuals are spending extra time at the gym and eating cleaner to look and feel their best.
Despite these efforts, patients often struggle to achieve a flatter abdomen.
Here's how this non-surgical device can transform your belly in no time.
What is SculpSure?
SculpSure is non-invasive procedure that uses heat to destroy fat cells, which are naturally eliminated through the lymphatic system.
It received FDA-approval in 2015 and can target bulges in the upper abdomen, lower abdomen, and flanks.
How Does SculpSure in Maryland Work?
SculpSure applies light-based energy to the treatment area and melts subcutaneous fat, while the skin and surrounding structures are unharmed.
Prior to a SculpSure session, patients will receive a consultation to identify trouble spots, develop a treatment plan, and address any questions or concerns.
During the procedure, the patient reclines and an applicator is secured to the abdomen and stays in place for 25 minutes.
Heat is followed by a cooling effect throughout the process.
Who's a Good Candidate for Treatment?
Healthy adults with a body mass index below 30 are considered ideal candidates.
However, SculpSure in Maryland is not a weight loss treatment.
Patients that are obese or seeking drastic changes may be better suited for liposuction, diet and exercise, or other medical interventions.
Does SculpSure Hurt?
You may experience a slight pinching or tingling sensation during a SculpSure treatment.
Post-procedure, all normal activities can be resumed and some mild soreness, stiffness, and bruising may occur.
When Can I Expect to See Changes to My Abdomen?
SculpSure results become fully evident within 12 weeks. Some patients may benefit from a second session, which can be performed 6-12 weeks after the initial treatment.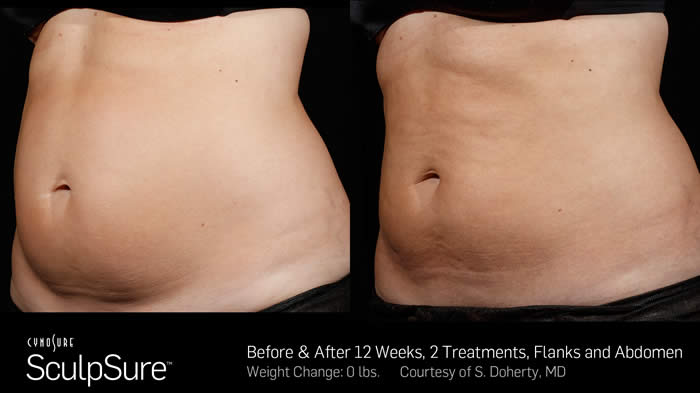 To transform your abdomen with SculpSure in Maryland, call our office or visit us online to schedule a consultation today.