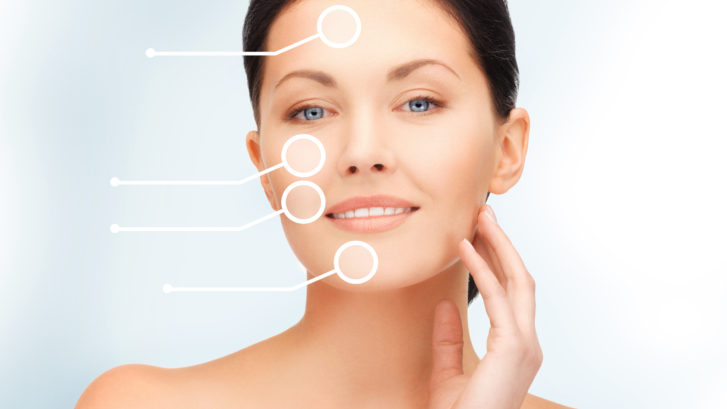 Leonardtown, Maryland Dermatology Center
Skin cancer is a serious issue in Maryland.
Superficial Radiation Therapy is a new treatment for skin cancer in many parts of Maryland, Virginia and Washington DC.
The reason is improved aesthetic outcomes. Is radiation effective treating every skin cancer?
Cure Skin Cancer in Maryland with Radiation Therapy
We are seeing 98 percent skin cancer cure rate with SRT procedure done in our Waldorf, MD office.
Consider Aesthetic Results of Surgery
Mohs Surgery, every scar is addressed. Radiation Therapy does not involve any form of surgery. It does not require any surgical reconstruction because involve surgery.
In experienced practices, radiation therapy procedure for skin cancer will promote favorable cosmetic outcomes.
How Do We Cure Skin Cancer in Leonardtown MD?
Superficial Radiotherapy is a low-energy procedure. The Radiotherapy focuses only a short distance below the dermis. The treatment is fast and highly effective, comfortable, and cosmetically attractive alternative to surgery like Mohs.
This SRT procedure is great for selected cancers and patients. Superficial Radiation Therapy is the most innovative and advanced option for skin cancer and improved aesthetic outcomes. The treatment is painless, and relatively similar to having an x-ray done.
It is a proven non-surgical procedure that has been used to treat non-melanoma skin cancer for over sixty years and is recognized by insurance companies. We help you with all reimbursable Insurance Plans.
Top Dermatology Practice in Leonardtown MD
Our mission is simple, "to serve our St. Mary's County community, one patient at a time." We concentrate on exceptional patient care as a team of healthcare providers with education, technology, and innovation.
Mid-Atlantic Skin was founded by Dr. George Verghese; a Board Certified Dermatologist, specializing in skin cancer, surgical, cosmetic and medical/general dermatology.
With a culmination of over 30 years of training, research, and healthcare experience, Dr. George and his team are able to provide the most effective and personalized skincare treatments.
With the gift of aesthetic vision, surgical mastery, skills to care to listen to patients, the best dermatology technology, and a great team—we offer skin solutions.
Mid-Atlantic Dermatology is a full-service medical center, conveniently located in Walforf, Leonardtown, and California Maryland in St. Mary's County Maryland, offering the latest in surgical, skin cancer, medical and cosmetic dermatology.
Dr. George and his staff are committed to providing excellent, modern, and personalized skin care for our patients.
We welcome children, college students, young and mature adults from Leonardtown, Maryland.
We invite you to learn the difference of what makes us Southern Maryland's top dermatology practice. Call now for you appointment.
St. Patrick's Centre
173 St. Patrick's Drive
Suite 201
Waldorf, MD 20603
301-396-3401
Shanti Medical Center
26840 Point Lookout Road
Leonardtown, MD 20650
301-475-8091
Wildewood
23415 Three Notch Road
Suite 2052
California, MD 20619
240-237-8268