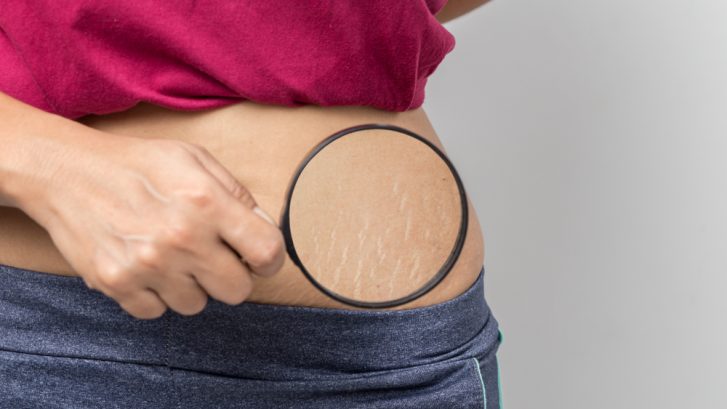 If you think you know how to get rid of stretch marks, think again.
Cellulite and starch marks are two common issues taunting men and women every day.
But many can become frustrated from all of the lotions, potions, exercises and devices promising to eliminate these issues without success.
Luckily, there is a new procedure available on the market that can blast away these concerns once and for all.
Introducing: Morpheus8.
What Is Morpheus8?
Morpheus8 is a nonsurgical procedure that combines the skin boosting power of microneedling infused with radiofrequency technology to treat stretch marks and more.
This procedure is easily customized to fit the patients' needs and boosts collagen production in the skin to improve the appearance of stretch marks and cellulite on the body.
What Is Carboxytherapy?
Carboxytherapy is a treatment that treats many skin conditions through a controlled dosage of carbon dioxide.
For years, Carboxytherapy has been beneficial to treating common concerns such as stretch marks, cellulite, scars, wrinkles and more.
What Happens During a Carboxytherapy Session?
During your session, your doctor will inject a controlled dose of carbon dioxide into the treatment area to stimulate your fat cells and scar tissues to break down for overall skin benefits.
Combining Treatments
When used in conjunction with Carboxytherapy, Morhpeus8 can provide remarkable results, particularly for those looking to eliminate unsightly stretch marks.
Who Is a Good Candidate for These Treatments?
If you are looking to eliminate the appearance of common skin concerns such as stretch marks without surgery, you may be a good candidate for Morpheus8 and Carboxytherapy.
However, the only way to really know if you are a good candidate is to first schedule a consultation with your local skin care expert who can evaluate your current health status.
If selected as an ideal candidate, your doctor will be able to craft a treatment plan using these technologies to best benefit your skin for the results you desire.
More on How to Get Rid of Stretch Marks
No matter what your skin concern may be it is so important that you pursue treatment from a board certified physician in your area with the background and expertise necessary to safely and effectively treat your skin issues.
At Mid Atlantic Skin Surgery Institute, we are proud to offer the latest advancements in skin technology including Morpheus8 and other skin boosting technologies.
If you would like to schedule a consultation for any of our treatment options, call us today to speak with a member of our team at (301)396-3401.