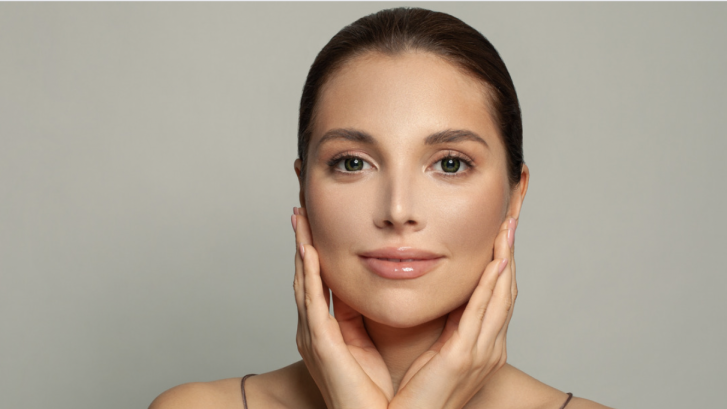 Is the health and appearance of your skin in need of improvement? If so, radiofrequency (RF) microneedling might be the solution you need. Before you schedule an appointment, read this guide on how to get the best Morpheus8 in Southern Maryland. You'll be glad you did!
Quick Overview of the Procedure – Here's How It Works and the Benefits of Treatment
This cutting-edge technique combines conventional microneedling with radiofrequency technology to safely heat the skin to firm it. Microneedling uses small, sterile needles to stimulate collagen production by creating skin punctures, while the RF energy penetrates deeper to combat aging signs and restore a youthful, rejuvenated look.
This powerful combination effectively addresses a wide array of skin concerns, including acne scarring, discoloration, enlarged pores, fine lines, wrinkles, sagging skin, stretch marks, sun damage, and more!
Morpheus8 isn't limited to the face; it's equally effective on areas like the neck, chest, abdomen, and thighs. Unlike facelifts, which entail high costs, this procedure is minimally invasive and budget-friendly.
A swift recovery means minimal to no downtime. This makes Morpheus8 an appealing choice for anyone who wishes to enhance their skin health but isn't interested in the hassles of conventional surgery.
How Do I Prepare for Morpheus8?
Believe it or not, you need to consider your outcome before you even begin your journey to healthier skin. Along with choosing an experienced provider, you need to prepare for your procedure. You'll be given full instructions, but here are a few key steps to keep in mind:
Stay out of the sun. Starting two weeks prior to your treatment, sun exposure should be avoided. This includes refraining from tanning indoors and outdoors. If you must be outdoors, use sunscreen and wear protective clothing.
Stop taking medications with blood thinning properties, but only with approval of your prescribing healthcare provider. Within one to two weeks of your appointment, discontinue any blood-thinning medications, including Motrin, Aleve, ibuprofen, and aspirin (NSAIDs), to ensure proper blood clotting during the procedure. Your provider can give you a list of medications and supplements to avoid.
Simplify your skincare. Skip anti-aging products for one week before your appointment. Avoid abrasive scrubs to prevent skin irritation. A few extra days of a gentle regimen won't harm your skin and can promote a successful procedure while minimizing the risk of irritation.
Aftercare Is Just as Important as Preparation
Again, your provider will let you know exactly what to do to get the best Morpheus8 in Southern Maryland but here are general aftercare tips:
Use a mild, gentle cleanser to cleanse the treated area for the first few days post-treatment.
Apply a hydrating and non-comedogenic moisturizer to keep the skin hydrated and aid in the healing process.
Stay out of direct sunlight and protect the treated area from UV rays. Use sunscreen with a high SPF when going outside.
If you experience any discomfort or swelling, you can apply a cool compress (not ice) to the area.
Refrain from using harsh skincare products, retinoids, alpha hydroxy acids, or other exfoliants for a few days or as recommended by your provider.
Drink plenty of water to keep your skin hydrated and promote healing.
Skip hot baths, saunas, and activities that may cause excessive sweating for a few days.
If you use makeup, keep it minimal and avoid applying it directly to the treated area for the first day or as advised.
If You Really Want to Get the Best Morpheus8 in Southern Maryland, Make THIS Call Now!
Our team, led by world-renowned dermatologist Dr. George K. Verghese, delivers high-quality skincare services with exceptional results. Contact us at 301-396-3401 to book your appointment at Mid-Atlantic Skin Surgery Institute today!