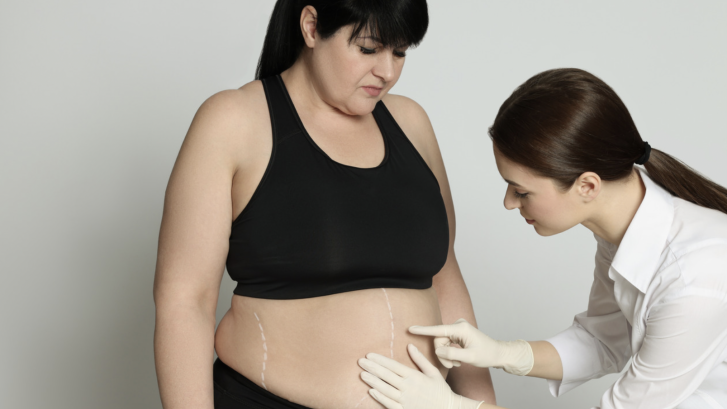 If your to-do list includes eliminating unwanted fat that you've struggled to get rid of through liposuction, you've come to the right place! You're ready to invest in yourself, but you still want to get the best liposuction cost in Saint Charles, Maryland. After all, you need to be able to spring for a new wardrobe too! Here's the scoop on how to save on lipo.
To Get the Best Liposuction Cost in Saint Charles, Maryland, Follow These Easy Tips!
Choose SmartLipo, a minimally invasive body contouring procedure that adds laser lipolysis to liposuction to improve your results. By choosing this method, you can save money compared to traditional lipo. Not only does it cost less, but you can achieve better results.
Also, don't choose your provider on price alone, as you could end up overpaying and / or not getting the results you desire. Look for a balance between expertise and value to help avoid an inexperienced lipo surgeon who doesn't deliver the outcome you expect.
Finally, to get the best liposuction cost in Saint Charles, Maryland, be sure to explore financing options. While this doesn't necessarily make the price any lower, it does allow you to better fit it into your budget. Ask your provider if there are flexible payment plans you may be eligible for. You may want to apply for CareCredit to break your cost down into affordable monthly installments.
How Much Is SmartLipo?
The cost varies based on a number of factors including how much fat you want to remove. You need a consultation for customized pricing, but in general, you can expect to spend $1,500 to $7,500. However, your total costs may fall outside this range.
Your Ideal Physique Is Just a Phone Call to Mid-Atlantic Skin Surgery Institute Away!
For amazing SmartLipo results, contact us today at 301-396-3401. Be sure to ask about CareCredit and our CashPay Today options to make body contouring services affordable!