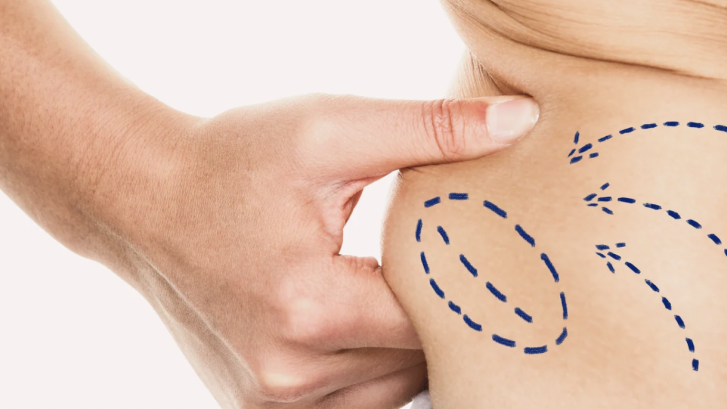 If you plan to get the best liposuction in Huntingtown, Maryland, then you already know you should choose SmartLipo for optimal results. SmartLipo is a minimally invasive procedure that combines the fat-eliminating power of liposuction with laser fat-melting technology, maximizing the effects of each. What you may not know is what happens long term after SmartLipo or other body contouring treatment.
After You Get the Best Liposuction in Huntingtown, Maryland, One of These Two Things Will Happen
Not sure what to expect in the long run after eliminating unwanted fat? Here's the scoop!
1. Either you will enjoy long-term effects from SmartLipo, or 2. You won't.
It's that simple. You'll either maintain the results for years to come, or the fat can return. Well, technically fat that was removed through liposuction can't ever come back. However, fat cells that remain can expand, leading to diminished results.
Here's How to Maintain Your SmartLipo Results Long Term
Dedication to a healthy lifestyle is your key to success. You can keep your improved contour with the following tips:
Consume a healthy diet.
Stay hydrated.
Get plenty of sleep.
Exercise regularly.
Reduce your stress.
Prioritize your mental health.
See your primary care provider for regular health checkups.
Practice self-care.
If you see diminished results, remember that you may be able to have liposuction again in the future. Be sure to choose an experienced provider for SmartLipo the first time and for any subsequent treatments.
Choose SmartLipo From Mid-Atlantic Skin Surgery Institute for Outstanding Liposuction Results!
If you want to get the best liposuction in Huntingtown, Maryland, turn to our experts here at Southern Maryland's premier practice for cosmetic services. With several offices conveniently near Huntingtown, we're the area's top choice for body contouring!
Call us at 301-396-3401 now to learn more about how we can help you achieve all of your aesthetic goals!