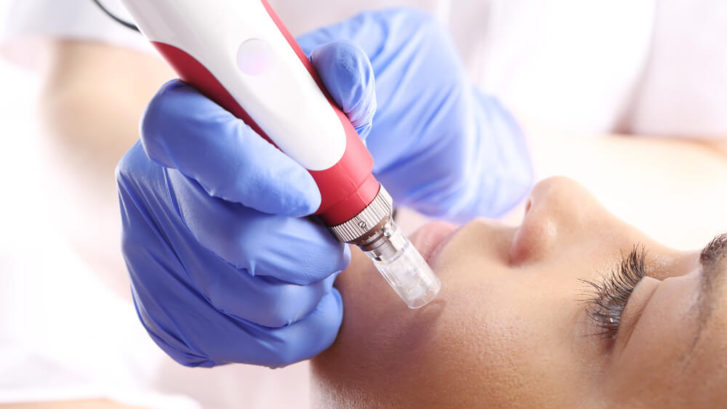 "Precise Injury" Sounds Scary, but Will Rejuvenate Your Face
When it comes to skincare, the magic word is collagen. This important protein, or the lack thereof, determines how youthful, clean, and radiant our skin looks.
When we get older, the our body's ability to produce collagen diminishes. At first glance, the idea of "precisely injuring" our face just might sound nuts. So why would we ever want to injure it?
The answer is that by creating microscopic holes, we can actually stimulate production of that magic substance. Acne scarring, wrinkles, and stretch marks: all those blemishes and signs of aging can be swiftly addressed with this brilliant treatment.
Think of the phrase "what doesn't kill you makes you stronger." In this case, what doesn't leave a scar only makes your face look more youthful! Just the right amount of prickling sets the collagen factories in our face roaring.
Quick, Cheap and Easy
It seems like most things beauty related are choose two when it comes to performance, but Collagen P.I.N. Microneedling is somehow all of these things.
Receiving professional microneedling treatment can be as low as $100, only takes a short visit, and needs only a few treatments with four to six weeks of downtime to see results.
And unlike many other dermal treatments, the only downside is a few hours of redness and tenderness after treatment.
Compared to other cosmetic options, this gives you the most bang for your buck. And it's painless too!
Find This Beauty Hack, Microneedling Maryland
Microneedling is a low cost option, and you can find the best treatment providers at Mid-Atlantic Skin.
The treatment is so easy and effective it can be tempting to go overboard!
Check today to see if Microneedling treatment is an option for you by scheduling an appointment with one of our medical professionals.