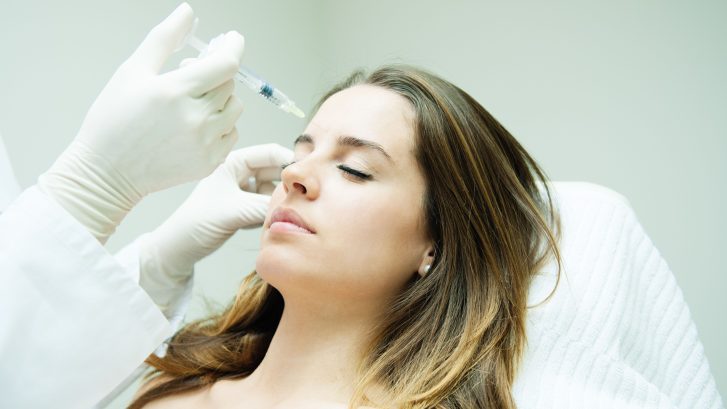 Botox is one of the most popular cosmetic services in the United States, and it's no wonder why. This wrinkle-fighting injectable is quick and easy. You can achieve amazing results and get your glow up from the #1 Botox in Lexington Park, Maryland with these five simple tips!
1. Avoid Certain Substances and Supplements 
You should steer clear of blood-thinning medications before Botox as long as your primary care provider gives you the approval to do so. Alcoholic beverages and certain natural supplements that prevent clotting should be avoided as well, such as cinnamon, fish oil, and even certain multivitamins.
Make sure to disclose all medications and supplements, even the natural ones, that you're taking to your injector beforehand so your injector can be sure they won't hinder your experience or cause side effects.
2. Book a Comprehensive Botox Consultation
A thorough consultation with a reputable and skilled aesthetic injector builds the foundation for a Botox success story. Take the time to discuss with your Botox provider why you want Botox, your problem areas, your health history (don't forget the medications), and other helpful information.
A good injector will want to get to know you and your goals, as well as assess your features to ensure that you're an ideal candidate for Botox. After that, a treatment plan is formed, and it only gets better from there.
3. Leave the Injection Site Alone
Getting Botox is really exciting. You might want to touch your beautiful, wrinkle-free face in all its glory. You really shouldn't though. Rubbing, tugging, and putting pressure on the treatment area is a fast, easy path to delaying or even altogether messing up your results.
Botox can be moved due to the fact it's a gel-like consistency. Putting pressure on it, laying down too soon, or bending over can and will move it, causing it to disperse which can create some unwanted side effects.
4. Seek a Professional When It Comes to Botox
While it is an incredibly safe, amazing anti-aging injectable, it can be unsafe in the wrong hands. Research your injector as much as possible.
Are they board-certified? Have they obtained fresh, real Botox in a legal manner? Is their office clean, organized, and welcoming? What is their experience with Botox-like? Don't be afraid to dig deep into these questions and then some. Check their reviews too. It's all about your safety and satisfaction, and a good injector prioritizes both.
5. This Isn't a Time to Save Money
Everyone loves a good bargain, but it's best you leave that penny-pinching mindset at home. For reference, Botox costs $10 to $25 per unit. Remember that when you approach the topic of pricing with your injector.
Although there are ways to safely save money on Botox, it shouldn't be your priority. You get what you pay for, and it's not worth the risk. Quality should come before cost. Budget Botox is typically bad Botox. You could risk the injectable being improperly stored, diluted, or worse. Don't risk it, and invest in a reputable, talented injector with fresh, safe products.
Seeking the #1 Botox in Lexington Park, Maryland? Mid-Atlantic Skin Is Here for You!
Our team at Mid-Atlantic Skin is committed to providing top-notch results from aesthetic procedures including Botox with skillful service, personalized treatment plans, and a friendly, welcoming environment! We know the importance of a good Botox experience, and we know just how to deliver it!
Call us today at 301-396-3401 to schedule your consultation and jumpstart your Botox journey! We look forward to having you as our patient and crafting your ideal skin rejuvenation treatment plan.