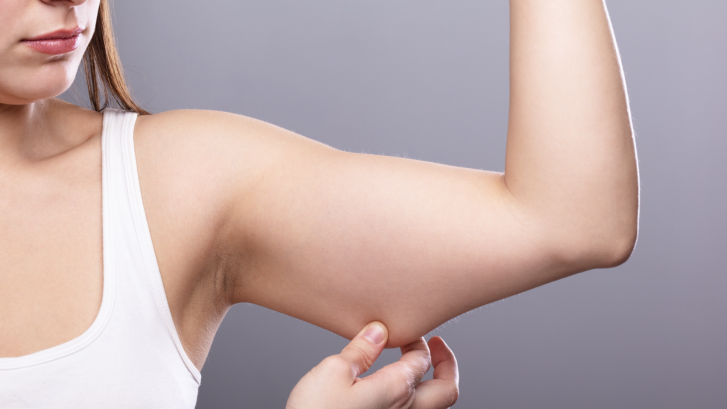 The upper arms are one of the most common problem areas for women and men alike. It's natural for the body to store excess fat in this area, especially in the upper arm region. This unwanted fat can lead to sagging skin and bigger-looking arms. Wondering about under-arm lipo costs in Waldorf, MD? Here's what you can expect to pay for this surgical fat-reducing body contouring procedure.
Here's What You Need to Know About Under-Arm Lipo Costs in Waldorf, MD
Every patient has unique needs, which means that the cost of under-arm lipo will vary. The price can fluctuate depending on a wide range of factors. For example, where you live, the cosmetic surgeon you choose, how much fat needs to be removed, and the specific technique chosen.
On average, you can expect to pay around $4,000 for fat removal in the upper arm area. Under-arm lipo costs in Waldorf, MD may not include facility fees, surgeon fees, anesthesia fees, and the cost of post-op compression garments. When you're given pricing, be sure to inquire about the breakdown.
Does Insurance Cover Under-Arm Lipo?
Liposuction is considered to be a cosmetic elective procedure, which means that insurance companies don't cover it. You can contact your insurer to be sure. The good news is that many cosmetic surgeons offer financing options to help make the cost of under-arm lipo more affordable.
You can also make liposuction more affordable by bundling cosmetic procedures or asking about discounts and payment plans. Many liposuction providers accept CareCredit to help you break down the total cost into small monthly payments.
Slim, Toned Arms Can Be Yours With One Quick Call!
Getting rid of stubborn fat under your arms can have a huge impact on your confidence. If you're struggling to tone your arms, lipo can help you get the look you want!
Mid-Atlantic Skin Surgery Institute specializes in surgical fat removal and creating a look that you're sure to love. Schedule a consultation today by calling our office at 301-396-3401.