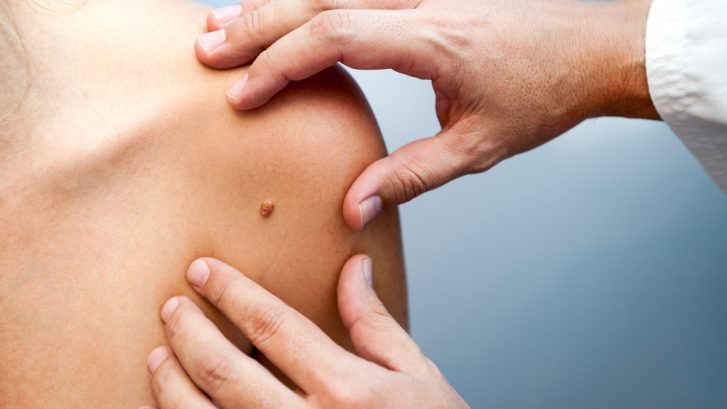 Skin cancer is a serious matter and requires the attention of the best skin cancer doctor.
Cancer Treatments
If you have recently found out that you have signs of skin cancer you will want to take advantage of the best treatments available.
MOHs Surgery
MOHs surgery is largely regarded as one of the most effective treatments for skin cancer available.
During MOHs surgery, your doctor will remove thin layers of skin and monitor them under a microscope for signs of cancer.
Layers of skin will be removed one at a time until there is zero cancer detected.
The Goal of MOHs Surgery
The goal of MOHs surgery is to remove as much skin cancer as possible while avoiding removing any healthy skin tissue that has not be affected by cancer.
Is There Downtime Required?
MOHs surgery is an outpatient procedure which means you should be in and out on the same day.
You may require stitches and should experience some soreness or pain in the treatment area.
This is easily minimized with an OTC pain reliever such as Tylenol.
When Is MOHs Surgery the Best Choice?
This method of cancer removal is ideal for patients who fall under the following categories:
Their cancer has undefinable borders
Large or aggressive cancerous areas
Cancer where you want to avoid extracting healthy tissue such as the genitals, ears, or eyes
Patients with a high recurrence rate of cancer
Results
The best part about this surgical method is that you will know that you are cancer-free upon leaving your doctor's office.
However, you should always schedule a follow-up doctor's visit to monitor for proper wound healing in addition to your annual skin cancer check-ups.
Where to Find the Best Skin Cancer Doctor
If you are searching for a skin cancer doctor, Mid Atlantic Skin Surgery Institute is available to address all of your skin care needs.
If you would like to learn more about the services we offer at Mid Atlantic Skin Surgery Institute, or to schedule your consultation, call us today at (301)396-3401.