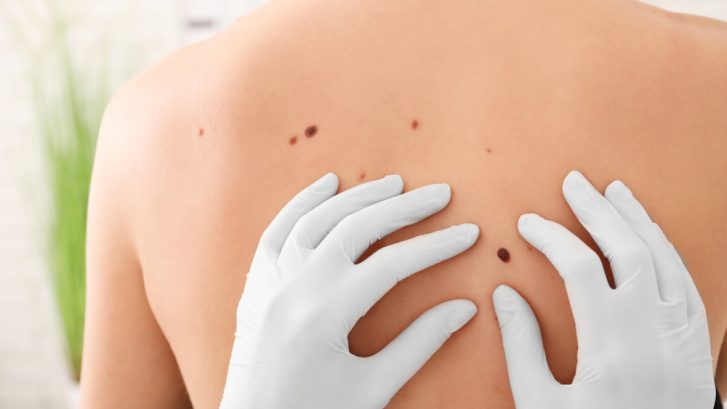 Why Choose Mid-Atlantic Skin Surgery, the Top Mohs Practice in Maryland
When you receive a skin cancer diagnosis, you want the best care available for your health. This can only be found at Mid-Atlantic Skin Surgery Institute in Southern Maryland.
Doctors and surgeons at our clinic excel in providing patient-centered, individualized treatment plans that exceed the industry standard and create the best experience possible for you.
Our Skin Cancer Experts Guide You Gently Through Your Skin Cancer Journey
Skin cancer specialist, Dr. Verghese, works with you to determine the best course of action for your skin cancer intervention.
The multidisciplinary team here at Mid-Atlantic Skin Surgery Institute addresses all aspects of your care from diagnosis, to surgery, to extended treatment. 
Options for expert treatment may incorporate Mohs surgery or superficial radiation treatment, the two most effective skin cancer treatments currently available. Should your treatment plan include Mohs surgery, our team makes up the top Mohs practice in Maryland.
Why Mohs Is the Top Choice for Removal of Certain Types of Skin Cancer
Mohs surgery, or Mohs micrographic surgery, is a precise, sophisticated surgical method in which progressive layers of skin are removed and examined until a layer is reached that does not have any cancer-containing cells.
This procedure typically requires four to six weeks for full recovery and has low risk of infection and complication. It has a high success rate of up to 99%!
Mid-Atlantic Skin Surgery Institute Is Your Top Mohs Practice in Maryland 
Now that you know where to find the top Mohs practice in Maryland, your next step is to reach out and get to know our team.
Dr. Verghese and his expert medical team will start with scheduling an appointment and follow your care through recovery and patient support after direct medical care has ended.
For your best health care treatment, contact us at 301-396-3401 and make an appointment today!