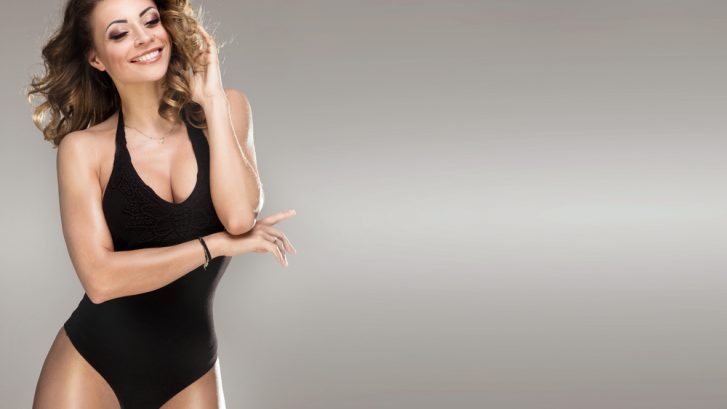 Is non-surgical liposuction with SculpSure right for you? Well, are there certain types of clothing that you'd love to wear, but avoid because you are self-conscious about your abdomen or thighs?
If you answered yes, you are not alone. In fact, many women and men struggle with localized fat deposits throughout their bodies that are often resistant to diet and exercise.
Fortunately, SculpSure can eliminate these unwanted bulges in a 25-minute session, without anesthesia, incisions, or downtime.
Here's what you need to know about this non-invasive fat removal procedure, and what you can expect should you decide to undergo treatment.
What Is Non-Surgical Liposuction with SculpSure?
SculpSure is an FDA-approved treatment that targets and eliminates unwanted fat from the abdomen, hips, thighs, flanks, back, bra line, and chin.
It is completely non-invasive and delivers hyperthermic laser energy by securing a device applicator to the skin's surface.
This allows for precise heating of adipose tissue, without causing any harm to surrounding skin or structures, and destruction of fat cells through lipolysis.
What Can Patients Expect From a SculpSure Treatment?
Non-surgical liposuction with SculpSure is performed in 25-minute treatment cycles and does not require anesthesia or incisions.
Actually, most patients find the procedure very tolerable and describe it as heating sensation, followed by a period of cooling.
This variation prevents skin for becoming too hot or uncomfortable.
After a SculpSure session, patients are able to resume all normal activities and go about their day as they usually would.
That's because, unlike traditional liposuction, SculpSure body contouring has absolutely no downtime.
How Soon Can Results be Seen After Treatment?
Over the course of the next 6-12 weeks, destroyed fat cells are naturally cleared from the body by the lymphatic system.
As a result, patients will begin to note a slimming of the treatment and look and feel better in their clothes.
In addition, skin will appear smoother and tighter. That's because SculpSure's light-based energy not only melts fat, but it also stimulates collagen.
For optimal results, patients may need 1-2 sessions.
If you are considering non-surgical liposuction in Waldorf, MD, with SculpSure, please contact our office today to schedule a comprehensive consultation with Dr. George Verghese.