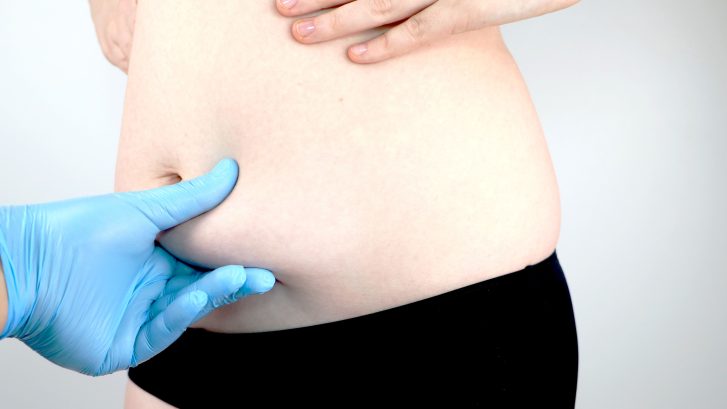 If you have an interest in undergoing liposuction, one of the first questions you have is likely related to cost. So, how much is liposuction in Saint Mary's County? It's important to know what you can expect from the procedure, especially the price. Here's what you need to know!
What Is Laser-Assisted Liposuction?
One of the biggest contributing factors to cost when it comes to liposuction is the techniques used to achieve fat reduction. For example, the laser-assisted liposuction technique Smartlipo is an increasingly popular method that uses a minimally invasive, more effective technique than traditional liposuction.
Smartlipo involves making a small incision, creating an access point for the laser to quite literally melt away and destroy fat cells. The eliminated fat is then suctioned out afterward, similarly to traditional liposuction. The heat from the laser causes tissues in the treatment area to tighten as well.
Laser-assisted liposuction has multiple benefits compared to other forms of liposuction, including shorter recovery times and more fat reduction. Results are noticeable in only one week, followed by continuous improvement over the next few months.
How Much Does Laser Liposuction in Saint Mary's County Cost?
On average, laser-assisted liposuction costs $5,250. However, there is a pretty significant range of $1,500 to $10,500 to be expected. This is for the procedure itself and not for the additional fees associated with liposuction.
This is, of course, not pocket change for most patients interested in Smartlipo. But, the price shouldn't scare you off. The fat reduction achieved via liposuction is permanent. Yes, permanent. This means your results are going to be long-term, only requiring basic maintenance with a healthy diet and exercise.
Many providers offer financing with companies like CareCredit, allowing patients to turn a hefty payment into manageable monthly installments to make their choice cosmetic procedure more accessible.
What Determines the Overall Cost?
There are a lot of factors when it comes to minimally invasive procedures like liposuction. As mentioned previously, technique plays a significant role in cost, but there are more expenses you should prepare to budget for.
Anesthesia fees should be factored in. Smartlipo can be performed with either local or general anesthesia, with local anesthesia being the less costly choice. That being said, your provider may recommend general anesthesia if you're having multiple areas treated.
Also, the size of the treatment area, as well as the number of treatment sessions you require, are other contributing factors. Most patients only require one Smartlipo session to achieve their ideal results. If you're having a larger area like your stomach treated, a price increase compared to the cost of underarms is not unusual.
Post-operative care shouldn't be neglected, but it can add to your overall cost. This includes compression garments, prescription medication, and more.
And finally, the location as well as the credentials and experience of your Smartlipo provider play a part. Higher costs of living affect cosmetic procedures, so account for that. Additionally, a very experienced doctor may charge a higher fee for their unbeatable expertise and safety measurements.
Consult With Our Team at Mid-Atlantic Skin for Your Personalized Smartlipo Laser Liposuction Quote!
Ultimately, the only way to know how much your liposuction in Saint Mary's County will cost is by consulting with our experts at Mid-Atlantic Skin! Together, we'll develop a Smartlipo plan that flatters your physique and helps you achieve your aesthetic goals.
Give us a call at 301-396-3401 to schedule your consultation and receive a personalized liposuction quote today! Don't forget to check out our affordable payment option to see how easily Smartlipo fits into your budget and lifestyle!