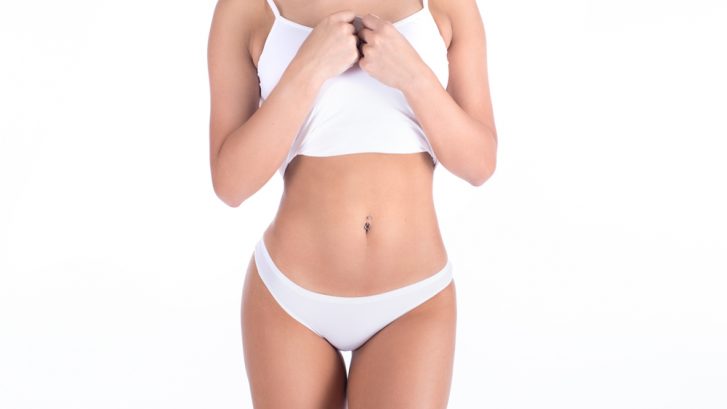 There are just some areas of fat that won't go away with diet and exercise. If you're struggling to trim those last few pounds, you've probably considered liposuction.
So, what are the details on liposuction costs in Maryland, and which method is right for you?
How Has Liposuction Changed Over the Years?
Traditional liposuction, also known as suction-assisted liposuction (SAL) or power-assisted liposuction (PAL), uses a hollow tube called a cannula that simultaneously breaks up fat while sucking it out.
There are several techniques, but tumescent liposuction is by far the most popular. This procedure takes anywhere from 45 to 60 minutes or so, depending on what area is being treated.
During this method, an anesthetic is injected into the treated area, which causes your fat to become swollen and hard. This allows the cannula to easily reach and suck out fat.
Tell Me More About Tumescent Liposuction
Even though tumescent liposuction used to be the gold standard in cosmetic fat removal, there is still quite a bit of downtime and risk.
Many patients who receive tumescent liposuction have post-operative bruising, swelling, and pain.
Tumescent liposuction requires general anesthesia, which comes with its own set of risks like vomiting, chills, and sore throat.
Give Me the Scoop on How Much Tumescent Liposuction Costs
Tumescent liposuction costs anywhere from $1,500 to over $9,000. This usually includes the cost of anesthesia, operating fees, follow-up visits, and postoperative garments you need to wear.
However, it may not include medication costs. The cost of liposuction depends on the area being treated, your surgeon, and geographic location.
What's Recovery Like for Tumescent Liposuction?
You get to see immediate results with tumescent liposuction, and full results appear after about three months when swelling disappears.
However, tumescent liposuction is just fat reduction. So, if you have issues with skin laxity, this form of liposuction is not for you.
Okay, What Is an Alternative to Tumescent Liposuction?
SmartLipo is the best alternative to tumescent liposuction. It uses a much smaller incision to insert the cannula and uses heat from a cosmetic laser to melt fat, instead of hardening it.
By liquifying your fat, SmartLipo is able to remove more, and also reduce pain, swelling, bruising, and recovery time.
Not only that, but SmartLipo is also a skin tightening procedure. Sometimes, you can end up with lumpy, uneven skin with tumescent liposuction. With Smartlipo, you can expect smoother, more even skin.
Talk to Me About SmartLipo Liposuction Costs in Maryland
SmartLipo costs about $5,250 dollars. SmartLip can be done with local anesthesia, which cuts costs and healing time dramatically.
As with tumescent liposuction, the cost of your treatment depends on your geographic location, surgeon, and areas being treated. 
What's the Downtime With SmartLipo?
Recovery time lasts from about seven to 10 days, and it's recommended that you rest for two days after your procedure.
You are usually cleared to return back to work after about two to four days.
Am I a Good Candidate for SmartLipo? 
If you're within about thirty pounds of your ideal weight, struggling to remove stubborn fat in certain areas of your body with diet and exercise, in good health, and over the age of 18, you're most likely the perfect candidate for SmartLipo.
The best way to know for sure is by scheduling an appointment with a cosmetic surgeon.
Find Out All the Information You Need About Liposuction at Mid-Atlantic Skin Surgery Institute!
Still curious about liposuction costs in Maryland? Then turn to the cosmetic surgery experts at Mid-Atlantic Skin Surgery! We have the best non-surgical and surgical methods to help you finally lose those last few inches.
Call us today at 301-396-2401 today to request a consultation for the right body contouring, fat reduction treatment for you!