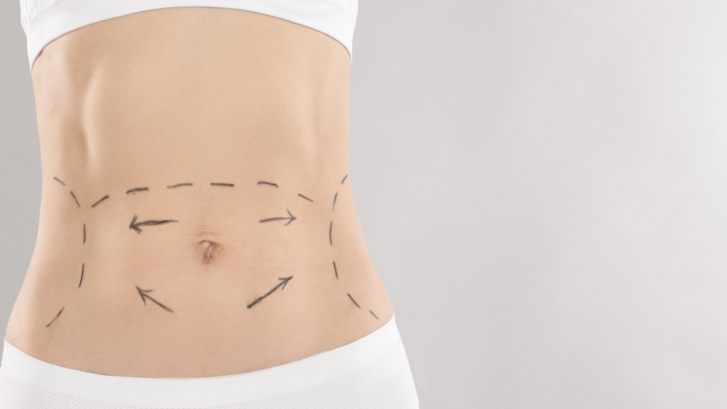 If you're contemplating liposuction, you're undoubtedly curious about how much you'll pay. Unfortunately, the costs aren't exactly straightforward. There are several variables that factor into pricing. Here, you'll learn about your options and discover the answer to your question, "How much is liposuction in Prince Frederick, Maryland?" Plus, we're sharing info on a cheaper and safer alternative!
What Are My Liposuction Options?
At one time the only fat reduction option was traditional liposuction, or simply lipo. With the advancements in technology, there is now assisted liposuction. These methods use either ultrasound or a laser to break down fat cells before they are suctioned out. 
These methods are much less invasive than traditional liposuction and require less recovery time. Because general anesthesia is unnecessary, assisted liposuction is also safer.
Even safer yet is SculpSure, a non-surgical body contouring procedure. What's great about this lipo alternative is that it can not only target fat cells where you want them gone, but it does so without downtime, without the risks of surgery like scarring, infection, and/or a reaction to general anesthesia. Most patients see their final results within three to six months. 
How Much Is Liposuction in Prince Frederick, Maryland?
The average price range for liposuction is between $2,000 to $8,000, but there are variables that impact how much you'll pay. Surgeon's fees are not based on the procedure alone. Exceptional skill and years of experience can mean a higher cost.
Many patients don't realize that geographic location also factors into the cost of cosmetic procedures. The truth is the higher the cost of living, the higher the cost of treatment, medical and cosmetic.
Additional fees come into play as well. Medicines, dressings, facility expenses, and compression garments are all considered when factoring in the cost of liposuction. If you need lab work to ensure you're healthy enough to proceed with liposuction, you'll need to pay for that too. 
The cost for liposuction really adds up.
SculpSure averages just $1,400 to $1,500 per session, and you can expect up to 24% fat reduction from just one visit! That makes it just a fraction of what you'd likely pay for similar lipo results. Plus, there are several other fat-reduction options that don't require surgery, including Venus Freeze. Additionally, there is SmartLipo, which takes a minimally invasive approach to liposuction for optimal results with less risk and downtime.
Who Qualifies for Liposuction?
The ideal liposuction patient is someone who is in good health, a non-smoker, and close to their goal weight. Liposuction is not intended as a weight loss program and isn't recommended for anyone with a significant amount of weight to lose.
Not everyone is eligible for surgery, as certain health conditions and taking certain medications can exclude you.
But, nearly everyone qualifies for SculpSure and non-surgical or minimally invasive lipo alternatives including SmartLipo! To find out if you're a good candidate for less invasive methods like Venus Freeze, you need a consultation with a reputable provider offering multiple options. They can help you choose the best treatment for you.
Choose Mid-Atlantic Skin Surgery Institute for Lipo Alternatives That Won't Break the Bank!
Our team doesn't just look for temporary solutions. Our goal is to make sure you achieve optimal wellness. We do this by offering the highest quality treatment using the most advanced technology to patients of all ages.
At Mid-Atlantic Skin Surgery Institute, our team of providers offers proven non-surgical solutions like SculpSure, Venus Freeze, and others to help you achieve your ideal image. We'd love the opportunity to meet you and share about our fat-eliminating treatments! 
Make the first important step in your journey. Book your consultation now that we've answered your question, "How much is liposuction in Prince Frederick, Maryland" and you know that you can have safer, more affordable fat reduction. Call us at 301-396-3401 today!