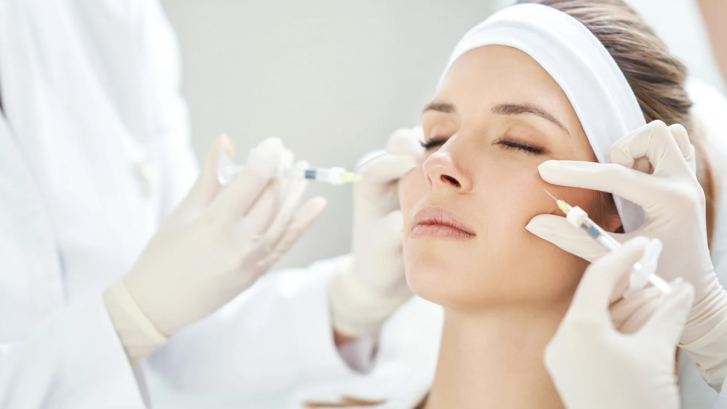 If you're considering Botox injections, then one of the first questions you have is about the cost. It's only natural that you want to be informed and budget for your anti-aging treatments. Keep reading to find out how much you can expect to pay, if it's possible to save money, and where you can find the best Botox cost in Prince Frederick!
What Is Botox? Is It Really the Most Effective Treatment for Wrinkles?
By now, Botox is a household name that virtually everyone who has experienced wrinkles has considered at least once. Despite its popularity, many people are unfamiliar with what it does and how it works.
To catch you up to speed, Botox is the brand name for onabotulinumtoxinA, a neurotoxin that is used as a prescription medication for the treatment of fine lines and wrinkles. In fact, it is one of the safest and most effective procedures for this purpose.
It works by preventing the release of a chemical called acetylcholine, a neurotransmitter that sends the signal for your muscles to contract. Because wrinkles are often the result of muscle contraction/movement, blocking this chemical is especially beneficial, disabling muscle activity for smooth, youthful skin.
How Much Does Botox Cost? How Much Should I Expect to Pay?
The best Botox cost in Prince Frederick is one of the first things that enter a person's mind when considering this popular wrinkle-fighting procedure. You'll be pleased to know that the price is actually quite reasonable, ranging from $10 to $25 per unit. So, what exactly is a unit?
A unit is simply a measurement of biological activity in a drug like Botox. Using this instead of standard milliliters ensures accuracy and safety when it comes to dosing botulinum toxin products. An average appointment can include a mere handful of units to over 40 units.
The American Society of Plastic Surgeons reported that the average treatment costs $466, according to their most recent statistics in 2020. Most patients typically pay anywhere from $300 to $600.
What Are the Factors That Affect the Cost of Botox?
Botox is not a one-size-fits-all procedure and the dosage you receive, as well as the cost, really reflects that. While providers follow the manufacturer's suggested retail price, there are many factors that affect the total price of your treatment.
The number of units needed is one of the main factors. The more units used during your appointment, the higher your cost will be.
The location and credentials of your injector make a difference, although it's recommended that you invest in the best provider possible, regardless of location or a slightly higher cost. Many of these reputable providers offer financing. Discounts, another factor that affects price, are sometimes available as well.
Should I Opt for the Cheapest Botox Treatment Available?
While it may be tempting to choose the most affordable option, it's not what you want to base your decision on when choosing an injector. Botox is ultimately a luxury that you invest in to look and feel your best, and there's nothing wrong with spending a little more to ensure a safe, high-quality service.
There are too many horror stories associated with budget Botox procedures, ranging from inauthentic products to long-term harm. Many of the providers injecting cheap Botox aren't trained or knowledgeable in it either.
It's simply not worth the risk to try and save a couple of bucks. Stick within the recommended price range for your botulinum toxin injectables.
Does Health Insurance Cover Cosmetic Botox? Why or Why Not?
Unfortunately, insurance coverage is rarely available for cosmetic Botox. If a treatment is not medically necessary, then getting your procedure covered by health insurance is basically a losing battle.
The only time Botox is covered by programs like Medicare or insurance companies is when it is deemed medically necessary, meaning that it is proven to treat your medical condition, you have exhausted other options for your condition, and your provider has advocated for the use of it.
If your only goal is reducing the appearance of fine lines and wrinkles, you can find other ways to make Botox more affordable and accessible for you.
How Can I Save Money on My Botox Services Safely?
When it comes to Botox and other cosmetic injectables, bargain hunting is not advisable. However, there are actually many ways to make these fantastic wrinkle-reducing treatments more attainable and fit into virtually any budget.
The two best ways are payment plans and realistic discounts from reputable injectors.
Financing your cosmetic services through payment plans like CareCredit is the easiest way to achieve your aesthetic goals without breaking the bank. By using a company like this to fund your procedure, you will only have to pay a flexible and affordable monthly payment instead of paying outright.
Additionally, you can ask your aesthetic injector if they have any exclusive promotions or discounts that you can apply to your treatment. This isn't always a guarantee, but there's no problem with politely and respectfully asking during your consultation when the cost comes up, and you might find yourself surprised!
Looking for the Best Botox Cost in Prince Frederick? Stop By Mid-Atlantic Skin Surgery Institute!
Are you ready to start your Botox journey and learn more about this beloved anti-aging injectable? Our team at Mid-Atlantic Skin Surgery Institute can't wait to help! Call us at 301-396-3401 to schedule a consultation, and don't forget to ask about our affordable payment plans!