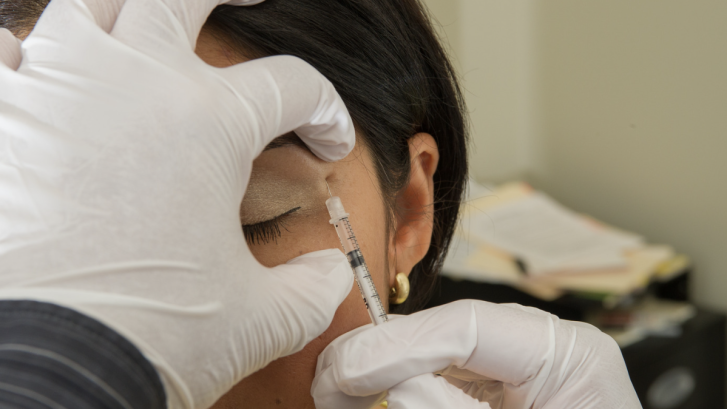 It's almost impossible not to notice the many celebrities and influencers with full, sexy lips. Sure, some of them were born that way. But many of them turned to dermal fillers, an incredibly popular cosmetic injectable. The #1 dermal fillers in Lexington Park, Maryland are a safe way to augment your lips without the need for anesthesia or incisions.
This quick guide will walk you through the process and give you a clear understanding of how long lip filler brands like Juvéderm can last. 
What Exactly Do Lip Fillers Contain?
The most popular brands of lip filler contain either hyaluronic acid (HA) or resilient hyaluronic acid (RHA). Both are soft, gel-like products that contain a type of HA.
Hyaluronic acid is a substance that naturally occurs in the body. It is responsible for keeping your skin hydrated and flexible. As you age, your body loses HA and fillers do a great job of replacing what is lost.
How Do Lip Fillers Work? What Are the Benefits?
Essentially, lip fillers add volume and help your lips retain moisture to keep them supple through injection. With lip fillers, you can resize or reshape your lips, as well as smoothen wrinkles.
Injections take just minutes, and there are none of the risks associated with surgical lip enhancements. While you will have to follow aftercare instructions, you will not have to commit to a long recovery period. You can resume nearly all of your normal activities right away.
What Are the Longest Lasting Lip Fillers, and Exactly How Long Do They Last?
You have some great options for the #1 dermal fillers in Lexington Park, Maryland. 
The two most popular brands are Juvéderm and Restylane. Both have filler products made specifically for lips. Another popular option is the RHA lines of fillers. Patients appreciate RHA fillers because they make it easier to achieve more natural-looking results. 
The longevity of your lip filler results depends on different factors. No matter where you get dermal filler injections, your age and how quickly you metabolize the product influence how long your results last. However, lip filler results can be expected to last an average of nine to 18 months, depending on the brand. 
How Do I Choose the Right Lip Filler for Me?
Thankfully, this isn't a decision you have to make on your own. Your provider will take into consideration your specific aesthetic goals, how often you want to return for treatment, and your budget, and then recommend the best options for you to choose from. 
I'm Worried About Looking Overdone – Is It Possible to Achieve Natural-Looking Lip Filler Results?
Of course! Lip filler is a procedure that can be done gradually. Your provider will inject only what is necessary to achieve the results you want. There are some brands of filler that can be dissolved, so be sure to ask about that if you think you might want a safety net. 
Am I a Good Candidate for Lip Filler?
If you are generally healthy, a non-smoker, and have realistic expectations about what the treatment can and cannot do, you're likely a good candidate for dermal filler. The easiest way to find out if dermal fillers are a good choice for you is to schedule a consultation with a reputable injector. 
Are You Looking for the #1 Dermal Fillers in Lexington Park, Maryland? You'll Find What You Need at Mid-Atlantic Skin Surgery Institute!
At Mid-Atlantic Skin Surgery Institute, our team strives to provide the highest level of patient care and service.
If you've got questions about dermal fillers or are ready to book your consultation, please contact us at 301-396-3401 today. When you call, be sure to ask about our flexible payment plans so that you can get started right away!