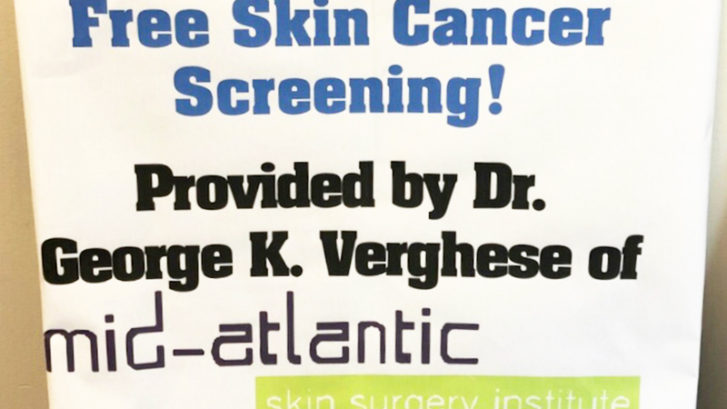 Giving Back to the Community With Free Skin Cancer Screenings
What an honor and a privilege it was giving back to the senior community in Southern Maryland today with free skin cancer screenings. Skin health and safety is extremely important to us, so a BIG thank you to the Southern Maryland Senior Health Expo for welcoming us today!
Dr. George Verghese was a Key Note Speaker on MASSI's approach to technology and prevention of Skin Cancer in the Community.
More than one million cases of skin cancer are found in the United States each year, accounting for more than 10,000 annual deaths. You can greatly increase your chances of surviving skin cancer with early detection and frequent screenings.
In observance of last month's National Skin Cancer Awareness Month, Mid-Atlantic Skin is offering free skin cancer screenings to the community.
Screenings are available on select days throughout the month of June at all three of our locations. Call (301) 396-3401 for more information or to schedule your free skin check today.