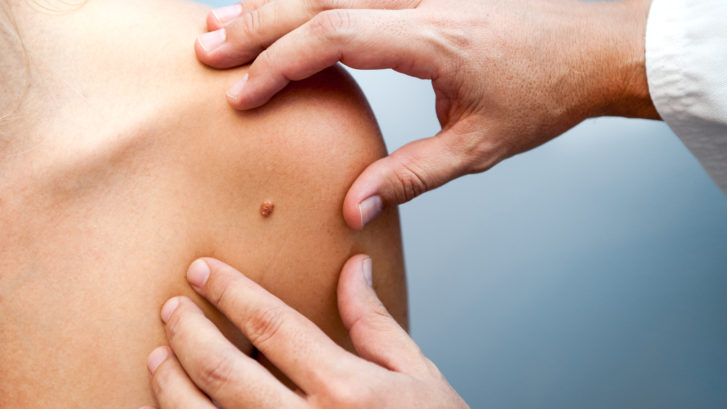 Skin Cancer is a serious occurrence that warrants careful decision-making.
Radiation treatment (Superficial Radiation Therapy) is now being marketed for the treatment of skin cancer in many parts of the world. The reason being is the tremendous improvement in cosmetic outcomes.
Is radiation best to treat every skin cancer?
The fact is that many skin cancers are treated daily, successfully, safely and cost effectively, by standard surgical excision or by nonsurgical low radiation methods.
High Cure Rate With Radiation
In the Journal of the American Academy of Dermatology, the five-year recurrence rates of common skin cancer types BCC and SCC treated with Superficial Radiation Therapy ranged from four to seven percent.
This is a low recurrence rate of cancer actually coming back. Outcomes may be better if tumors are selected for non-aggressive features and if the physician performing the radiation therapy is very experienced.
These cure rates are nearly identical to Mohs Surgery.
Consider the Cosmetic Outcomes
With Mohs Surgery, every scar is minimized and addressed.
Radiation treatment does not involve surgery. It does not require surgical reconstruction because it has not been performed.
In experienced practices such as Mid-Atlantic Skin, radiation treatment of skin cancer can indeed impart favorable cosmetic outcomes.
How Does It Work?
Superficial Radiotherapy is a low-energy therapy. The Radiotherapy targets only a short distance below the surface of the skin.
The procedure is fast and highly effective, painless and is a cosmetically attractive alternative to surgery for selected cancers and patients.
Superficial Radiation Therapy is the most innovative and advanced choice for addressing cancer and improved cosmetic outcomes available today.
The treatment is painless, and very similar to having an x-ray taken.
It is a proven non-invasive procedure that has been used to treat non-melanoma skin cancer for over 50 years and is highly recognized and reimbursable.