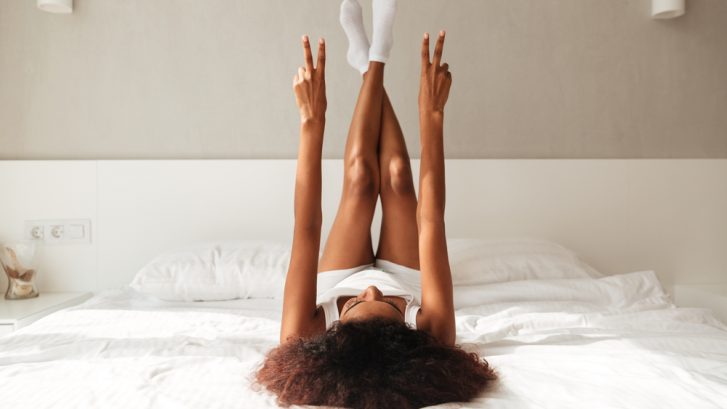 Men and women around the world are saying good-bye to their razors and saying hello to laser hair removal (LHR).
LHR is a relatively painless procedure that can help keep your skin hair-free, but is laser hair removal for black skin effective, and more importantly, safe?  
The Magic of Laser Hair Removal for Black Skin
During LHR, light from the laser is absorbed by the pigment of the hair. This process damages the hair follicle, which stunts hair growth. Until recently, people with similar colored skin and hair faced risks of burns or other side effects because the laser couldn't differentiate skin from hair.
Thankfully, new LHR devices have been created that allow hair to be targeted without damaging the skin regardless of the skin tone, making laser hair removal for black skin not only possible but very safe!
LHR for Black Skin: What to Expect
If you're going to a reputable practice, your first step is a consultation. Each person is different, and your unique treatment plan will be based on the location and size of the area you are looking to treat, your goals, and your skin.
Most people will require multiple treatments, and results can last for months or even years. The best part? There's no recovery period, so you can go back to your normal lifestyle immediately after treatments!
The Key to Remarkable Results After LHR
I can't emphasize this enough – if you want amazing results, you have to go to an amazing practice. It takes experience to develop and execute a treatment plan that will meet your goals. The LHR devices are only as good as the person controlling them.
If you're looking for stellar results from laser hair removal for black skin, contact our knowledgeable and friendly staff here at Mid-Atlantic Skin Surgery at 301-396-3401 to schedule your consultation.