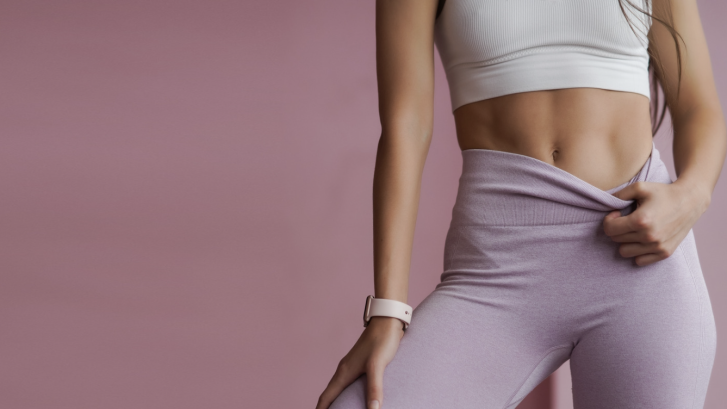 <span style="font-weight: 400;">It's disheartening to look in the mirror and see nothing but aging skin and not know what to do about it. If this scenario sounds all too familiar, then keep reading to learn about your multiple options for the best non-surgical skin tightening in St. Mary's County, including favorites like Morpheus8!
What Is Non-Surgical Skin Tightening? What Are the Benefits?
Non-surgical skin tightening is exactly what it sounds like: minimally or non-invasive surgery-free procedures that are designed to firm, smooth, and tighten your skin while also improving your skin elasticity. This is in contrast to procedures like face and neck lifts.
Skin tightening can be achieved using a variety of techniques, however, the goal is either to manually lift and tighten, or boost your collagen and elastin production to gradually firm your skin over time. Some procedures do both for optimal tightening. With non-surgical treatments:
Little to no downtime is required after your appointment.

Only a topical anesthetic is necessary for most patients.

Results are long-lasting, up to a year, or even much longer in some cases.

There is an incredibly low risk of complications or adverse effects.

Treatments can be completed in an hour or less.
What Are the Top Surgery-Free Treatments for Skin Tightening?
Your options are plentiful when it comes to the best non-invasive skin tightening in St. Mary's County. Ask your reputable, board-certified provider about these and other top treatments for smoother, tighter skin.
Collagen P.I.N. Microneedling
Collagen P.I.N. microneedling, also known as percutaneous induction needling, is a microneedling procedure that induces collagen and elastin by creating controlled injuries without causing long-lasting trauma to your skin.
It can be performed on several areas of the face and body, including around the eyes, your neck, and even your hands. A series of three to six sessions are recommended for optimal results.
Morpheus8
Morpheus8 is a powerhouse for tightening skin without the use of surgery. Another microneedling procedure, Morpheus8 brings radiofrequency (RF) to the table to damage your skin cells and force them to regenerate, alongside improving your body's natural collagen and elastin production.
This RF microneedling duo in one device is a versatile treatment that can be used on the face and body. It's recommended that you start with three sessions and add more if necessary for the best results.
Silhouette InstaLift
Silhouette InstaLift is a non-surgical facelift treatment that uses absorbable sutures to manually lift and tighten your features, as well as stimulate new collagen production for continuous improvement in your skin. What makes Silhouette InstaLift so spectacular is that you'll see results right away.
Silhouette InstaLift is particularly beneficial if you struggle with sagging cheeks or nasolabial folds. You'll only have to book one appointment for this one, and the results last up to two years. Wow!
Venus Freeze
Venus Freeze is a do-it-all type of procedure with patented technology that combines multi-polar radiofrequency and pulsed magnetic fields. Freeze safely affects the tissues underneath your skin to encourage the production of collagen and elastin fibers.
Skin instantly looks healthier. However, the full tightening effect is seen after at least six completely non-invasive treatments. Not only does it tighten skin, but it also smooths wrinkles, and reduces cellulite and stretch marks. In fact, it can even be used to define your waistline.
Find the Best Non-Surgical Skin Tightening in St. Mary's County at Mid-Atlantic Skin Surgery Institute!
Our skilled skin tightening specialists here at Mid-Atlantic Skin Surgery Institute invite you to explore your surgery-free options at our highly rated and trusted medical spa! Call us at 301-396-3401 to schedule your consultation, find out which procedure is right for you, and learn more about our exclusive monthly specials for great savings on our many treatments!