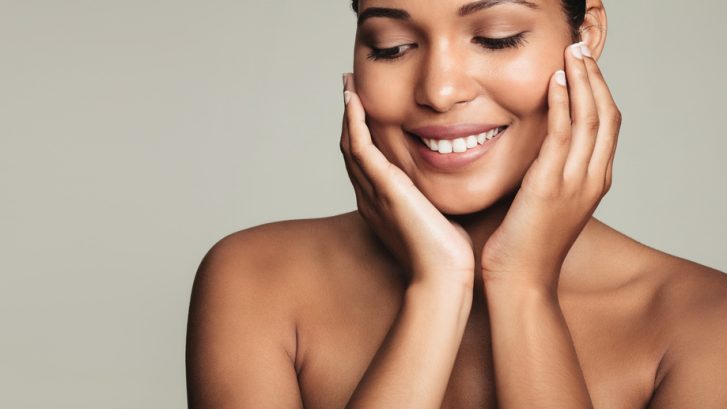 SculpSure Maryland
Patients can now undergo SculpSure for double chin in Maryland to eliminate this bothersome bulge in just 25 minutes.
Even at their thinnest, many women and men are unable to get rid of their double chins. This isn't too surprising as a double chin is often a combo of genetic and submental fat that can be very resistant to diet and exercise.
So, is SculpSure in Maryland right for you?
Here's everything you need to know prior to undergoing this fat removal treatment in Maryland.
What Is SculpSure for Double Chin?
SculpSure for double chin is an FDA-approved, non-invasive treatment that targets and destroys fat under the chin to slim the neck and define the jawline.
It's an excellent alternative to liposuction, which requires incisions, anesthesia, and downtime.
Plus, SculpSure for double chin isn't associated with significant swelling or bruising, that's possible with other non-surgical fat removal procedures, and it can yield up to a 25% reduction in fat.
How Does SculpSure for Double Chin in Maryland Work?
While Kybella uses deoxycholic acid to dissolve fat cells and CoolSculpting freezes adipose tissue, SculpSure for double chin delivers controlled laser energy to the fat layer.
It then precisely heats and destroys fat cells, without harming skin or surrounding structures.
Within the coming weeks, fat cells are permanently eliminated from the body through lymphatic channels and the chin will gradually shrink.
FDA-Approved to Treat Patients with Higher BMI's
A key advantage of SculpSure for double chin in Maryland is that it's cleared to treat patients with a BMI up to 43, while similar non-invasive double chin technologies are indicated for people with a BMI of 30 or lower.
This factor makes SculpSure a more inclusive treatment and offers non-surgical elimination of double chin to a wider range of individuals.
Will I Need More Than One Treatment of SculpSure?
Optimal fat reduction is typically achieved with a series of two treatments. Each 25-minute session should be scheduled 6 weeks apart and can even take place during your lunch break.
If you are considering SculpSure for double chin in Maryland, please contact Mid-Atlantic Skin today to schedule a comprehensive consultation with board-certified dermatologist Dr. George Verghese.