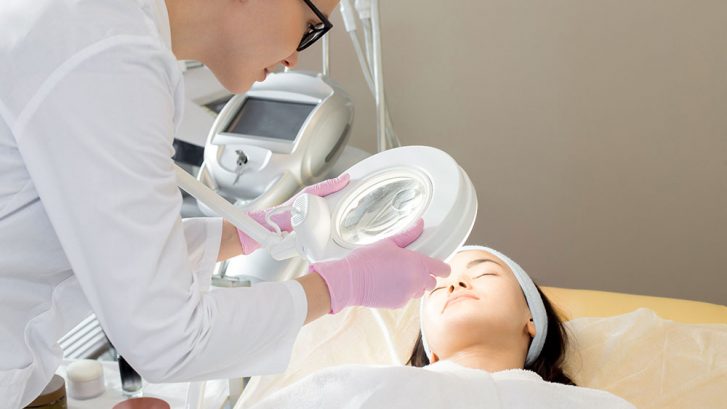 At the beginning of each year, many women and men resolve to lead a healthier lifestyle. If this sounds like you, then an annual skin cancer screening should definitely be on your 2020 to-do list. Continue reading for 4 reasons why you should schedule your free skin check in the new year.
4 Reasons Why You Should Schedule Your Free Skin Check in the New Year
1. It Aids in Early Skin Cancer Detection and Treatment
Early detection is a key reason why you should schedule your free skin check in the new year. In fact, an annual screening is one of the best ways to detect skin cancer in its beginning stages when it is the most treatable.
At your screening, you will have the opportunity to point-out any new, suspicious, or changing spots and moles. You dermatologist will also inquire about your medical history, family history, current medications, use of tanning beds, and use of sunscreen.
This information, paired with the findings of your physical exam, will allow your doctor to make appropriate recommendations.
2. A Skin Check is Noninvasive
A skin check is a noninvasive visual examination of the entire body from head to toe. You will be asked to change into a gown, and each area will be carefully inspected for concerning growths.
In some cases, a dermatoscope may be used for more thorough assessment of a particular mole or area.
3. The Process is Quick, Easy, and Painless
Many people may not realize that you can schedule your free skin check in the new year and attend the appointment over your lunch break. The evaluation takes just 15 to 20 minutes, and most patients find it to be fast, efficient, and informative.
4. An Annual Skin Check is Important to Overall Wellness and Cancer Prevention
Scheduling an annual skin check at the start of the new year will help you develop healthy habits and aids in preventing skin cancer.
It's also an excellent opportunity to learn how you can better protect your skin from harmful UV rays, sun damage, and premature aging.
Schedule Your Free Consultation in the New Year
To schedule your free skin check, please contact our office for an appointment with board-certified dermatologist Dr. George Verghese.