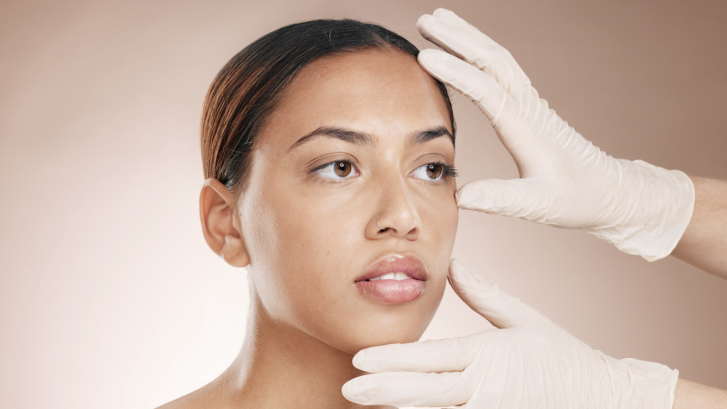 <span style="font-weight: 400;">Botox is one of the most popular cosmetic treatments in the world, yet many people aren't sure what to do to get the best results. If this sounds like your struggle, then keep reading to learn the top five tips for getting the best Botox injections in Leonardtown and unlocking your youth!
Choose Your Aesthetic Injector Wisely
This is the most important step you can take to guarantee that you have a safe experience that delivers the results you want. You can follow every tip and trick imaginable, but they will only supplement the truly amazing outcome that a fantastic injector provides.
Make sure that you choose a board-certified medical professional, such as a doctor or nurse, to administer your botulinum toxin injections. Not only should you do your research on them and their credentials, but you should also read reviews and take a look at their portfolio.
Be Upfront About Your Medical History
Botox is technically considered a medical treatment, even if it's used for cosmetic purposes. In order to be considered a good candidate for this beloved anti-aging injectable, there are a few requirements that exist to ensure your safety.
You should be a generally healthy adult with realistic expectations. Be honest with your injector about your medical history. This includes the medications and supplements that you currently take if applicable. Additionally, let your provider know whether you have had cosmetic procedures in the past, surgical or otherwise.
If you are pregnant or nursing, have a muscle or nerve-related condition or have a severe illness or infection, it's best to skip Botox for now. Additionally, certain medications can interact negatively with botulinum toxin, so ask your provider what to do if you're interested in treatment but can't stop necessary medication.
Keep Your Hands Off the Injection Site
After your appointment, it's important that you don't touch, rub, or apply any pressure to the treated areas. Botox needs time to "set" so to speak. Therefore, you risk moving the product around by applying pressure to the injection site. This can then paralyze unintended areas.
On that note, stay still during the injection process itself. This allows your injector to make sure that the botulinum toxin goes only where they inject it.
Limit Certain Activities After Your Treatment
A stellar injector and good Botox aftercare are two key elements in getting the best Botox injections in Leonardtown.
There isn't much that you will have to avoid after your treatment. However, it's advised that you avoid exercise for at least 24 hours. The same is recommended for drinking alcohol and using harsh or potent skincare products. This limits the number of side effects that you might experience.
Talk to Your Injector About How to Reduce Side Effects
Speaking of side effects, if you're prone to them for any reason, you should talk to your aesthetic injector about how you can prevent and reduce them.
For example, gently applying ice to the injection site can help to reduce any bruising, swelling, and minor discomfort after your appointment. Make sure that the ice doesn't make direct contact with your skin. Additionally, make sure you don't apply a lot of pressure.
Make sure to avoid other facial treatments until you're fully healed. However, many options pair well with cosmetic injections like Botox for maximum facial rejuvenation results.
The Best Botox Injections in Leonardtown Are at Mid-Atlantic Skin Surgery Institute!
Our team of experts can't wait to help you refresh your skin and renew your confidence with our individualized Botox treatment plans! Don't just trust our word that we do exceptional work – just take a look at our before/after photos.
While you're at it, call us at 301-396-3401 to book your consultation today!