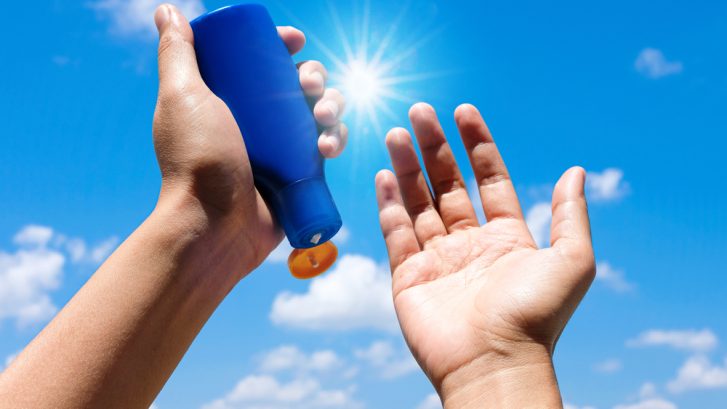 Top Skin Cancer Practice in Maryland Shares 5 Tips for Prevention
As the most common cancer occuring in the United States, there are more than 3.5 million skin cancers diagnosed annually, and one in five Americans will develop this condition within their lifetime. 
As a top skin cancer practice in Maryland, the Mid-Atlantic Skin Surgery Institute wants to share information on how to prevent this common and serious form of cancer.
To Help Prevent Skin Cancer, Follow These Five Tips
Steps can be taken to prevent many skin cancers and if it's detected and treated early,  outcomes are good.
Here's what you can do to help lower your risk of developing melanoma and other common cancers affecting the skin.
Avoid Sun Exposure: Ultraviolet radiation from the sun is one of the leading causes of skin cancers. Avoiding sun exposure, especially during its most intense hours in the middle of the day, is key.
Do Not Tan in the Sun or Tanning Beds: Don't make the mistake of thinking indoor tanning is safer. Just like the sun, tanning beds expose you to ultraviolet radiation.
Use a Broad-Spectrum Sunscreen – For outdoor activity, apply a broad spectrum sunscreen 30 minutes before going outside, and be sure to reapply often. Reapply right after swimming, or sweating, or every two hours, whichever comes first.
Examine Your Skin Monthly – Be on the lookout for any skin changes or changes in existing moles. If moles change color or shape, or grow in size, be sure to make a visit to the dermatology specialist to get it checked out.
Get Regular Skin Exams by a Doctor – See your doctor for detailed skin exams. Early detection and treatment is key to a good outcome.
For The Top Skin Cancer Practice in Maryland, Choose Mid-Atlantic Skin Surgery Institute
The highly skilled providers at Mid-Atlantic Skin Surgery Institute are ready to help you with skin issues and concerns. If you're facing a malignant diagnosis, we offer the latest skin cancer treatment options.
Call us for an appointment today at 301-396-3401, and trust the safety of your skin to our skilled and caring hands.