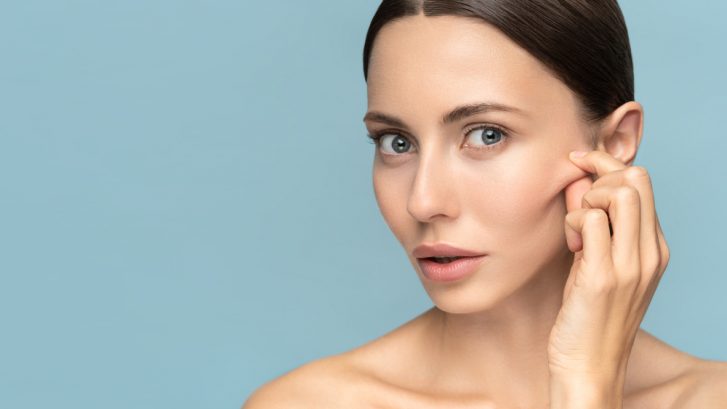 What Are the Best Skin Tightening Procedures That Are Non-Surgical? 
Sagging skin is one of the most apparent signs of aging.
Thanks to remarkable medical and technological advances, there are now a ton of options to turn back the clock and bring back your youthful, firm look, but how to choose?
If you're looking for the best skin tightening procedure that's non-surgical, these two are at the top of our list!
Morpheus8: One of the Top Two Best Cosmetic Skin Tightening Treatments
Morpheus8 combines microneedling, one of the most popular cosmetic enhancement procedures, and radiofrequency energy. During the procedure, tiny needles are used to deliver radiofrequency energy. This creates microtrauma that sends collagen and elastin to the treated area.
If "microtrauma" has you concerned, don't worry! The procedure is entirely safe, and thanks to numbing cream, most patients don't feel any discomfort. Unlike risky plastic surgery, this procedure only requires a few days of downtime before the redness and swelling go down.
PrecisionTx: Another Sensational Skin Tightening Method
A few small incisions are made during the minimally invasive PrecisionTx procedure: one under each ear and one under the chin. A small, revolutionary laser is inserted just under the skin.
Using a sweeping motion, the laser melts fat and then tightens the skin in a second pass. The incisions are so small that patients leave the office with no stitches. 
Patients will be given local anesthesia, but some may also get a mild sedative for additional comfort. The best part? The whole thing is usually done in about an hour, and it's not long before you're showing off your new look.
Where to Go for the Best Skin Tightening Procedure That's Non-Surgical
If you're looking for a practice that can execute the best skin tightening procedure, look no further than our team at the Mid-Atlantic Skin Surgery Institute.
Give us a call at 301-396-3401 today to schedule your consultation, and be on your way tomorrow to turning back the hands of time!