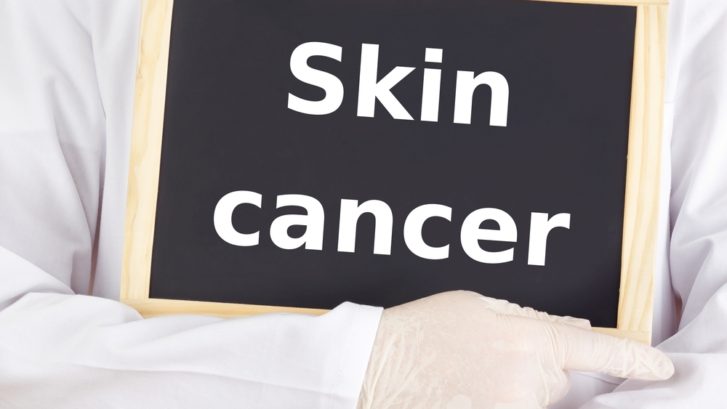 Several recent reports on skin cancer show a discussion of the best results with Superficial Radiation Therapy (SRT), chemotherapy, immunotherapy, integrative, and alternative treatments for skin cancer.
Mid-Atlantic Skin has solutions for the three major forms of skin cancer:
In general, skin cancers should be among the least dangerous of cancers. Many of them are at most locally problematic, and although they can be disfiguring, they are seldom deadly.
The biggest exception to this rule is malignant melanoma.
Melanomas are tumors that often come from pigmented moles. In fact, melanomas are among the most highly malignant of all cancers. They are able to metastasize to any part of the body.
This cancer has been found in the brain and spinal cord. Melanoma has even been known on occasion to spread from a pregnant mother to child via fetus.
The melanomas are relatively uncommon, but the incidence has been rising rapidly. In the early 1930's, for example, only one American in 1,500 developed melanoma.
The numbers have risen sharply during the late 1980's and mid-1990's. In 1995 there were 32,000 cases in the U.S.
The most recent figures now stand at over 76,000 new cases per year, double what it was 20 years ago, with over 10,000 deaths.
Non-melanoma skin cancer (BCC and SCC) is the most common form of human cancer. There are an estimated 3,000,000 U.S. cases per year. This is higher than the combined incidence of breast, prostate, lung and colorectal cancer.
Most skin cancers are Basal Cell Carcinomas (BCC) and the incidence of these continues to rise. The other common cancer found us the Squamous Cell Carcinomas (SCC).
The increased frequency of skin cancer cases is due to the increasing age of the population. This age shift in the population and the increasing amount of leisure time that is spent with either natural or artificial ultraviolet (UV) exposure results in more skin cancer.
Skin cancer can also be expensive and costly if not treated. U.S. Medicare alone spends $15 billion each year on the treatment of skin cancer care treatments.
The treatment of SCC and BCC was greatly improved by the widespread acceptance of Moh's microsurgery. This is the gold standard of cancer treatments.
It is now widely available and Dr. Geroge Verghese is an expert in this particular treatment. For patients with at risk deformities, options exist like the highly recommended Superficial Radiation Therapy (SRT).