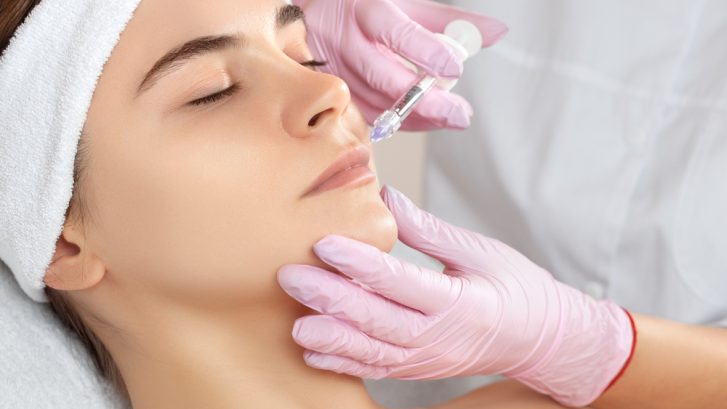 Nothing identifies the signs of aging like wrinkles and lines on your face. These dynamic facial lines are impossible to treat with over-the-counter products, but some dermal fillers as well as implant devices look a little unnatural.
So, what's the best new filler for non-surgical facial rejuvenation?
Wait, Dynamic What?
Dynamic lines are those pesky wrinkles on your face that come with repetitive muscle movements when you make expressions.
Think big smiles and furrowed eyebrows. These lines are most noticeable around your mouth, eyes, and forehead.
I Don't Like the Look of Traditional Dermal Fillers – What's the Best New Filler?
The latest in fillers is the RHA dermal filler collection. This amazing new line of fillers offers the most advanced hyaluronic acid (HA) based injection available, because it provides the most natural-looking results.
RHA's special gel formula is specifically made to treat dynamic lines, while also working naturally with your facial expressions.
Incredible! Give Me the Scoop on Results With RHA.
The results with RHA last for up to an incredible 15 months! It uses a newly developed hyaluronic acid compound that is most identical to the HA your body produces naturally.
That means your results look more natural and last a lot longer than other dermal fillers. RHA even makes three remarkable levels of fillers to address your individual skin needs. Keep in mind that RHA is only available at select practices.
Discover the Stunning Results of RHA Dermal Fillers at Mid-Atlantic Skin Surgery Institute!
We have the best new filler to rejuvenate your face without invasive surgery at Mid-Atlantic Skin Surgery Institute.
Injections only take a few minutes, and there is zero downtime afterward, so you can jump right back into your routine after your appointment.
Experience the most natural-looking results dermal fillers can offer with the RHA collection. Contact us at 301-396-3401 today to schedule an appointment!