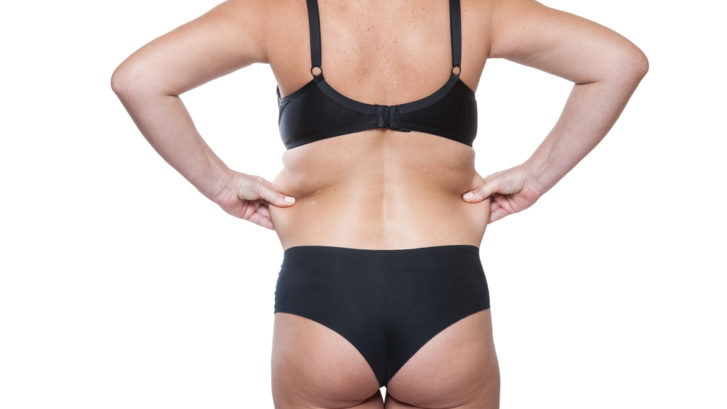 SculpSure Waldorf, MD
SculpSure is a laser procedure offered at Mid-Atlantic Skin that can help people who want body contouring assistance. Here is more information about the procedure:
SculpSure is a laser procedure that can help people who want body contouring assistance. The treatment has approval from the US Food and Drug Administration (FDA). People who are frustrated by the presence of lingering fat on their flanks and stomachs may be suitable candidates for this non-invasive process. SculpSure is a quick treatment that lasts for roughly 25 minutes or so. It doesn't call for any downtime at all. That's why people who receive it can generally return to their normal lives and patterns as soon as possible. SculpSure can assist individuals who wish to do away with fat volume. It's capable of wiping out a maximum of 24 percent of the fat cells it targets.
This treatment can help people who feel self-conscious about the presence of persistent fat in their stomach areas. If an individual has conspicuous stomach fat that won't go away no matter how well they eat or how frequently they exercise, the SculpSure approach may be optimal for them. SculpSure can aid people who want to achieve stomach areas that are flatter, tighter and more toned.
Some people need multiple SculpSure sessions to receive their desired results. It's a case-by-case scenario. People all have one-of-a-kind treatment requirements. Although a single SculpSure session may work for one person, someone else may require two or more.
SculpSure procedures don't usually make patients feel excessively uncomfortable. The majority of people who experience SculpSure notice subtle and sporadic tingling during their treatments. This tingling usually isn't a big problem for patients.
It doesn't take too long for patients to notice changes after their SculpSure sessions. Some individuals begin to notice improvements merely six weeks after their sessions. This is typically when the body starts to get rid of all of the eradicated fat cells. People often notice full changes 12 weeks after their procedures. The effects of SculpSure are permanent. Targeted fat cells do not come back.
SculpSure can make a strong treatment choice for people who want to say goodbye to fat but who also don't want to have to go through the hassles and stresses of complex surgeries. It can be ideal for people who are interested in appearing trim. It's an up-and-coming hyperthermic laser fat extraction technique that can help people who are frustrated by lack of fat loss progress. SculpSure guides laser energy to areas of the body that have excessive fat. This laser energy delivers heat to the fat cells. It does the same to nearby tissues. This heat process disturbs the fat and as a result encourages it to separate from the tissues. The body then responds by eliminating the fat cells.
SculpSure received FDA approval in 2015. The treatment was created by a group of medical professionals, one of these professionals being John W. Decorato, a plastic surgeon who is based in Staten Island, New York. Decorato indicates that SculpSure focuses on a concept that's known as "controlled hyperthermic" or "temperature injury." This concept is directed toward the fat cells. Fat cell heating leads to trauma, which causes the immune system to respond to this trauma by eliminating the cells. The targeted sections, because of that, become significantly smaller.
People can usually bounce back quickly after SculpSure sessions. They generally don't even need pain medications to deal with recovery periods successfully. Recovery is typically nonexistent for people who opt for SculpSuring treatment.
It's important to note that SculpSure isn't suited to all people. People with infections and cutaneous open sores usually aren't appropriate for this treatment plan.
Source: http://newswire.net/newsroom/blog-post/00094067-ssculpsure-best-way-burn-excess-fat.html