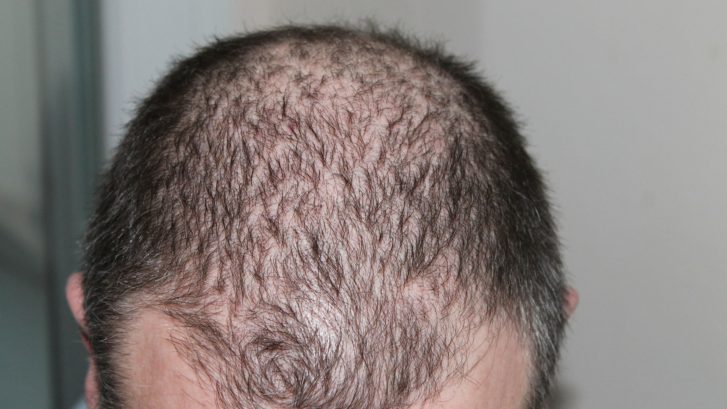 Did you know, that platelet-rich plasma (PRP) can provide hair growth in Maryland for male and female patients without surgery, risks or downtime?
For millions of Americans that suffer from female and male pattern baldness, a good hair day is nearly impossible.
On any given day, these individuals may experience shedding, thinning, and hair loss that affects their appearance and self-confidence.
PRP therapy has been used for over a decade to heal joints after surgery or injury and is also well-known for its ability to produce clear and radiant skin.
So, is PRP for hair growth in Maryland right for you?  Here's what patients need to know before undergoing this therapy.
What is PRP Therapy for Hair Growth?
Platelet-rich plasma (PRP) is obtained from a sample of the patient's own blood and contains growth factors that repair blood vessels, promote cellular regeneration, and assist in wound healing.
Additionally, when PRP is injected into areas of thinning hair, it prolongs the growth phase of the hair cycle and can produce thicker, longer, and more abundant hair.
Who's a Good Candidate for Hair Restoration With PRP Therapy?
PRP therapy can be an excellent treatment option for men and women with hair loss.
Some of these patients may have tried other medications, including minoxidil or finasteride, and been unsatisfied with their results or discontinued use due to side effects.
Others may be averse to undergoing hair transplant surgery, which can be more expensive and is often a better approach for patients with dramatic hair loss.
Additionally, those with early and hereditary-determined hair loss usually have the most significant improvement with PRP therapy.
What Factors Determine a Candidate's Treatment Plan?
Once you have been deemed a good candidate for PRP therapy by an expert, your provider will consider several factors to develop your treatment plan.
These include patient genetics, amount of hair loss, pattern of hair loss, age, and hormone levels.
Most patients can expect to start with approximately 3-4 monthly treatments, and then follow-up sessions every 3-6 months. This process can take up to two years.
What Are Some of the Contraindications for PRP Therapy?
Individuals with underlying medical conditions, such as thyroid disease or lupus, are not good candidates for PRP therapy, as these issues can cause continued hair loss over time despite treatment.
Another contraindication is the use of blood thinners, which make platelets less effective and can impact PRP therapy results.
To learn more about PRP therapy for hair growth in Maryland, please call our office today to schedule a consultation.