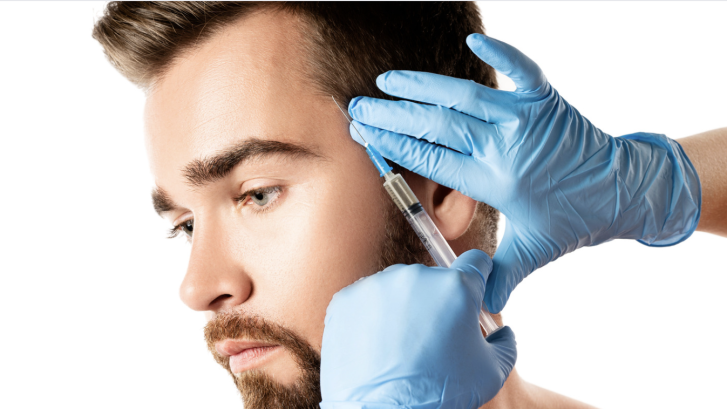 Realizing that you're losing more hair than usual can be incredibly devastating, leading to insecurity and even social withdrawal. If this sounds like you, it's time to consider PRP for hair loss treatments in Leonardtown. Here are just four benefits of this outstanding non-surgical procedure!
PRP Is Safe and Simple
If you've heard about PRP or platelet-rich plasma therapy, then it might sound intimidating at first, but it's really not.
This quick, safe, and easy procedure is performed in three steps. First, blood is drawn and placed into a centrifuge. Then, the machine spins rapidly to separate the components of your blood. Finally, it's injected into your numbed scalp.
It's Best for Androgenic Alopecia
While PRP can be beneficial for multiple types of hair loss, studies have shown that it's best for people struggling with the early warning signs of androgenic alopecia, or male / female pattern baldness.
Adverse Reactions Are Incredibly Rare From PRP Hair Restoration
Because this treatment uses your own blood, it's extremely unlikely that you'll have a negative reaction to it. Side effects from the injection process are mild and temporary as well, typically including soreness and bruising in the injected areas. They often go away on their own without any intervention necessary.
PRP Results Are Natural Looking and Gorgeous
Once hair restoration is achieved, which starts to become visible three to six months after your final session, it looks incredibly natural, dense, and healthy. Unlike hair transplantation which moves follicles, PRP uses growth factors to promote follicles to regrow hair right where they are.
Learn More About PRP for Hair Loss Treatments in Leonardtown at Mid-Atlantic Skin Surgery Institute With a Consultation!
Take the next step towards fuller, healthier hair with a visit to Mid-Atlantic Skin Surgery Institute! Contact us at 301-396-3401 to schedule your consultation. Don't pull your hair out stressing over hair loss when PRP can help!