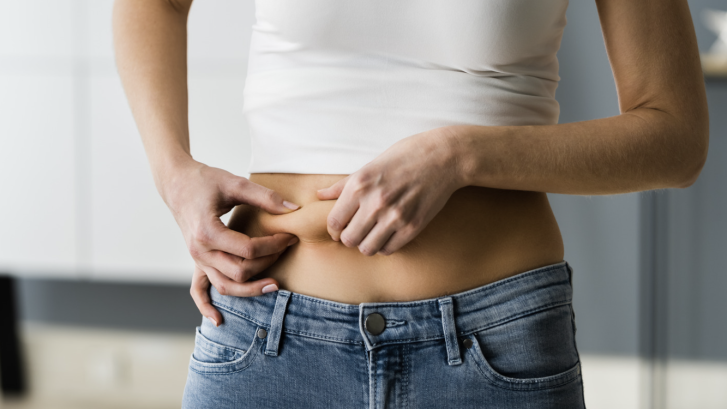 Liposuction has exciting possibilities, doesn't it? You'll finally have the slimmer, contoured body you want. Your clothes will fit better. You'll feel so much more confident. It's a lot to look forward to! However, before you get there you need to find the best provider. Why do the traits of the doctor make a difference? Do you need to have a consultation first? This guide to the best liposuction doctor in La Plata, Maryland will answer those questions and more!
First, Understand How Liposuction Works: Knowledge Is Power!
Before you start looking for a liposuction doctor, you should have a clear understanding of how the procedure works. You'll get much more out of your first visit if you arm yourself with knowledge. 
SmartLipo, a laser liposuction technique, is one of the most popular methods of fat reduction. It only requires a small incision to deliver controlled energy to kill and break down fat cells.
The process isn't much different than other non-invasive treatments that use heat or cold to destroy fat cells. The major difference is during SmartLipo your fat will be suctioned out after it's broken down. 
With laser liposuction, recovery is minimal and most patients return to work within a day or two. This is a fat reduction treatment that can be easily customized to suit your lifestyle. 
Where Do I Even Begin My Search for a Liposuction Doctor?
While liposuction is not typically considered a medical necessity and therefore is not covered by insurance, that doesn't mean you shouldn't ask your primary care provider for a referral. It is quite possible they've got an inside track on a highly qualified liposuction doctor. 
You can also try good old-fashioned word of mouth. Do you know someone you trust who has had liposuction? If so, ask them about their experience and who they recommend. 
You might also want to do a general internet search for "liposuction doctors near me" and then read reviews. Check out social media pages, and be sure to take a look at the comments and pictures.
Don't limit your choices. Try to gather a short list of potential doctors, and then narrow down your search by booking consultations with reputable providers to interview them.
Your liposuction consultation is quite an important meeting and will set the foundation for your success. During this time, your doctor will conduct a thorough evaluation that includes your medical history, health conditions, and medications/supplements. This is done to make sure you are a good candidate for liposuction. 
You'll be given the opportunity to share your goals and what you hope to achieve with liposuction. It's possible your doctor will want to take photos beforehand to document your journey. You'll also be given a lot of information like what to expect during your procedure, risks, side effects, what happens during recovery, and when you'll see results. 
A liposuction consultation is also the time when the financial aspects of liposuction are discussed. If you're interested in financing or other payment options, this would be the time to ask. In fact, it's a great time to ask all your questions.
How Do I Interview a Liposuction Doctor?
The word interview throws a lot of patients off, but don't let it. In order to find the best liposuction doctor in La Plata, Maryland, you need to ask questions. A reputable doctor, no matter the field, understands you are making an important decision. 
Not sure what to ask? That's okay! This list will get you started and might inspire you to think of questions of your own. Be sure to write them down and take them with you to your appointment.
How many years of experience do you have with liposuctions? 

How many liposuction procedures have you performed? 

What is your success rate?

Can I see before/after photos of your patients? (Ask to see photos of patients who share a similar body type as you if possible.)

What areas can I treat with liposuction? 

How much fat can safely be removed? 
Should I Vet the Facility?
Yes, you should. It isn't uncommon for patients to have liposuction outside of a hospital. If this is the case for you, the facility you choose should be licensed by the state. Ask about cleanliness, emergency protocols, and safety standards.  
What Kind of Characteristics Should I Look for in a Liposuction Doctor?
This is really a personal choice you need to consider, but keep in mind your doctor's job isn't to tell you what you want to hear. They have a responsibility to be honest with patients about the good, the bad, and the ugly of all procedures they perform. 
Some of the most important traits of a doctor are integrity, compassion, dedication, creativity, humility, scientific curiosity, and commitment to excellence. You should also ask yourself if things like a sense of humor matter and the type of communication style you prefer. Do you want serious talk or levity?
End Your Search Now for the Best Liposuction Doctor in La Plata, Maryland By Making This Call!
Contact us today at 301-396-3401 to book your consultation, and let's get started on your journey to the stunning body you've always wanted!
Under the direction of Dr. George K. Verghese, Mid-Atlantic Skin Surgery Institute operates with the belief that every patient deserves comprehensive care, and that includes you. We are honored you've chosen us and look forward to meeting you!