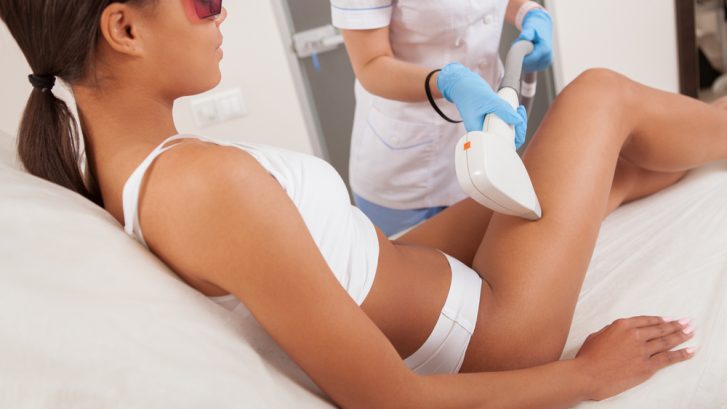 There is a widely known misconception that laser hair removal (LHR) for dark skin is unsafe, and we'd like to put that to rest.
There was a time when it was unsafe for Black skin, causing blisters, burns, hyperpigmentation, and other concerns.
But, with great advances in technology that simply is no longer the case. Laser hair removal for Black skin near me is just as safe as it is for any skin tone, thankfully!
Laser Hair Removal for Black Skin Near Me 
A more cutting-edge type of laser is used for people with dark skin and dark hair to better distinguish between hair follicles and skin cells. These particular lasers emit a longer wavelength that is directed straight into the hair follicle and bypasses the skin altogether.
Because they are not attracted to pigment, they prevent damage to darker skin and are both safe and effective, while yielding the same results as traditional laser hair removal. As with any cosmetic enhancement, there are risks. But, they are minimal and easily treated if they occur.
Be sure to consult with a qualified, experienced cosmetic surgeon or technician to discuss more laser hair removal for Black skin near me. Be prepared to address all of your concerns. It is also recommended you request a spot test to be sure you're a good candidate for the treatment.
Smooth, Beautiful Skin No Matter Your Skin Tone or Type Is Only One Phone Call Away!
Laser hair removal is a popular, non-invasive, non-surgical treatment that requires no downtime for recovery, and our staff at Mid-Atlantic Skin Surgery Institute is excited to meet you and help you achieve the silky smooth skin you really want!
With the use of state-of-the-art technology, you can expect superior results with the least amount of discomfort.
Contact us at 301-396-3401 to book your appointment today!