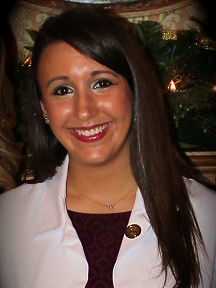 Emily Grisnik, MPAS, PA-C
About Emily Grisnik, MPAS, PA-C
Emily graduated Magna Cum Laude from the University of Pittsburgh where she earned her bachelor's degree in Rehabilitation Science and certificates in Psycho-Social Issues in Rehabilitation and Personal Care, Conceptual Foundations of Medicine and Emergency Medicine.
She went on to graduate from the University of Pittsburgh with her masters in Physician Assistant Studies and shortly after joined the practice.
She has also completed work in the clinical, educational and research settings abroad in Ireland.
Emily has interests in clinical, surgical and cosmetic dermatology.
She is a fellow member of the Society of Dermatology Physician Assistants and a member of the American Academy of Physician Assistants.